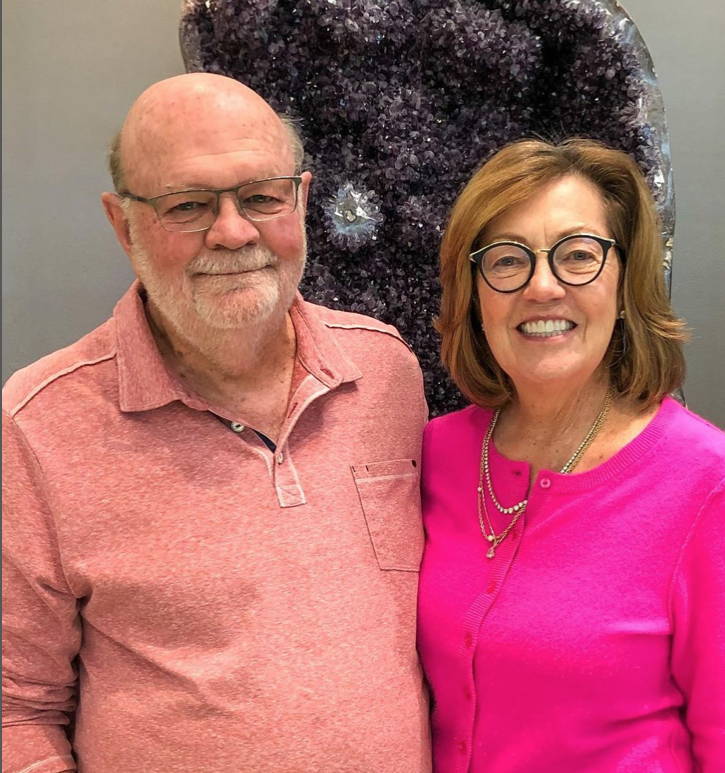 Martin & Melinda Marten, Owners
Martin got thrown into the jewelry world when he was scammed and bought a fake ring. After that, he got bit by the gold bug and wanted to know all that there was to know about diamonds and fine jewelry. Soon after, he met Melinda and together they were driven to make their jewelry dreams a reality. They both went to jewelry school and traveled the world finding the most amazing prices and quality in jewelry for their customers. They put in hard work and long hours for many years to make Silver and Gold what it is today. Read all about the History of Spirit Lake Silver and Gold, here.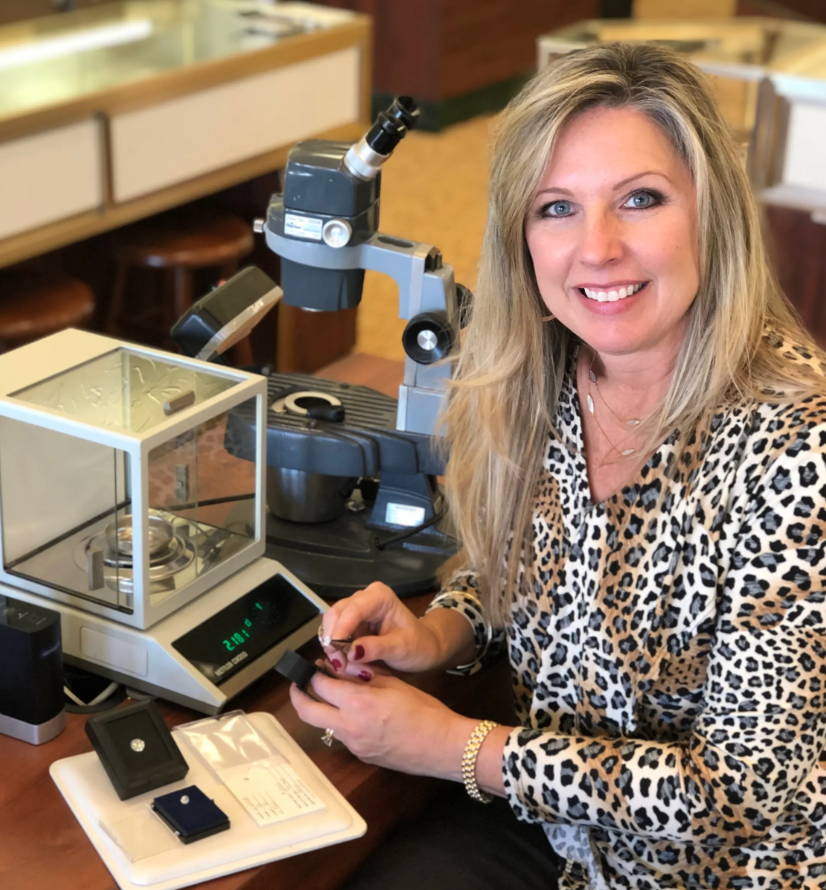 Shelley, Manager
For starters, Shelley has been with silver and gold with 31 years now. It started as her first job experience but quickly became her passion. Now she is a total diamond expert. She has style, class and always finds the bright side in every situation. All of her clients love to work with her because she strives to be the best. We are so thankful to have had Shelley with us for 31 years, we can't wait to continue to see her grow in this business.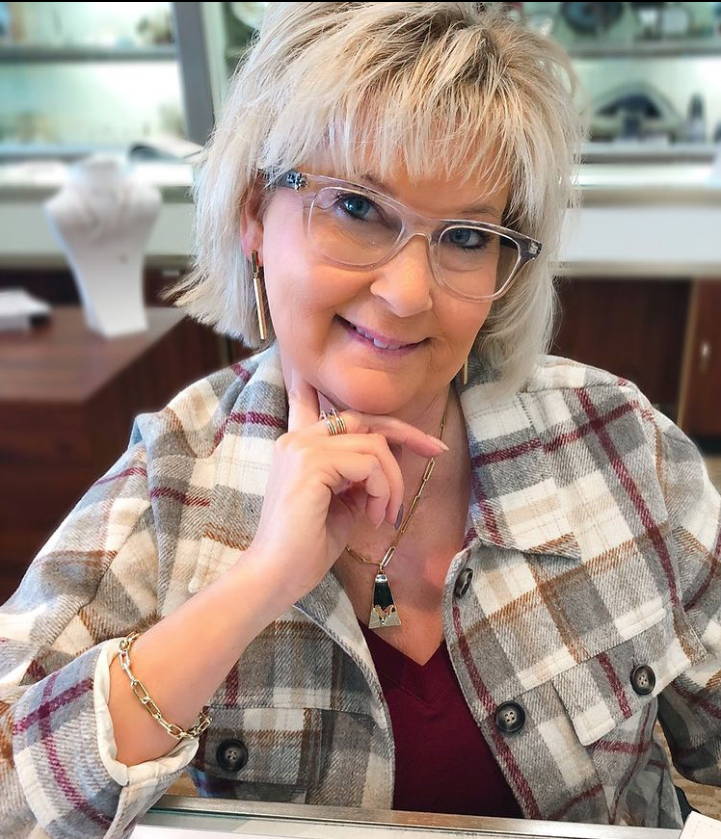 Karen, Sales Associate
Meet everyone's favorite Karen! She is sweet, has a great sense of humor and full of FUN! Karen has two daughters in their twenties so she always stays on top of the new trends and is your go-to if you are in need of an engagement ring. Karen will make your shopping experience one of a kind. She just retired from working at the Spirit Lake Schools and has joined us full-time which we are so thankful for and are so excited for her to help you the next time you are in!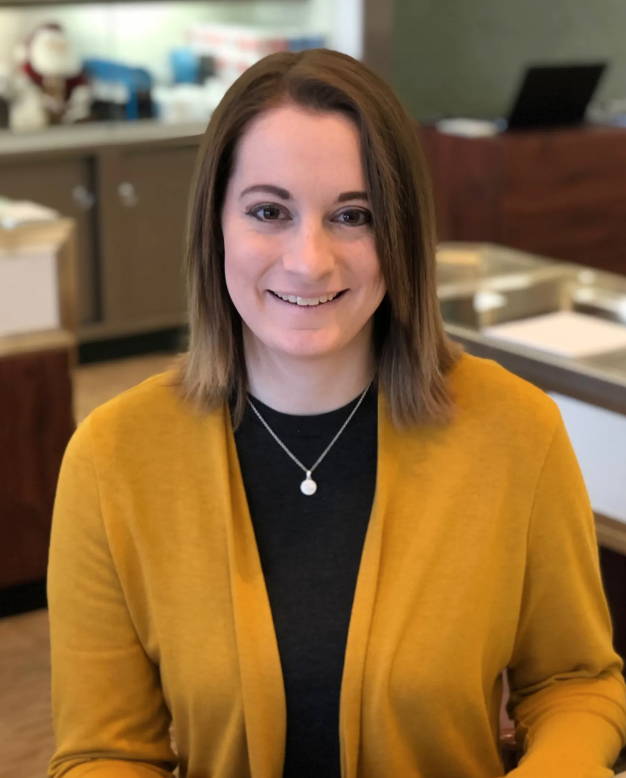 Emily, Sales Associate
Emily started working for Spirit Lake Silver and Gold 3 years ago and we have had so much fun getting to know her. She graduated from Iowa State with a degree in merchandising and always knew she wanted to end up in retail. She has loved getting to know all about fine jewelry. She always laughs at every joke and her young and fun-loving spirit always brightens up the store! We can't wait to see her continue to grow!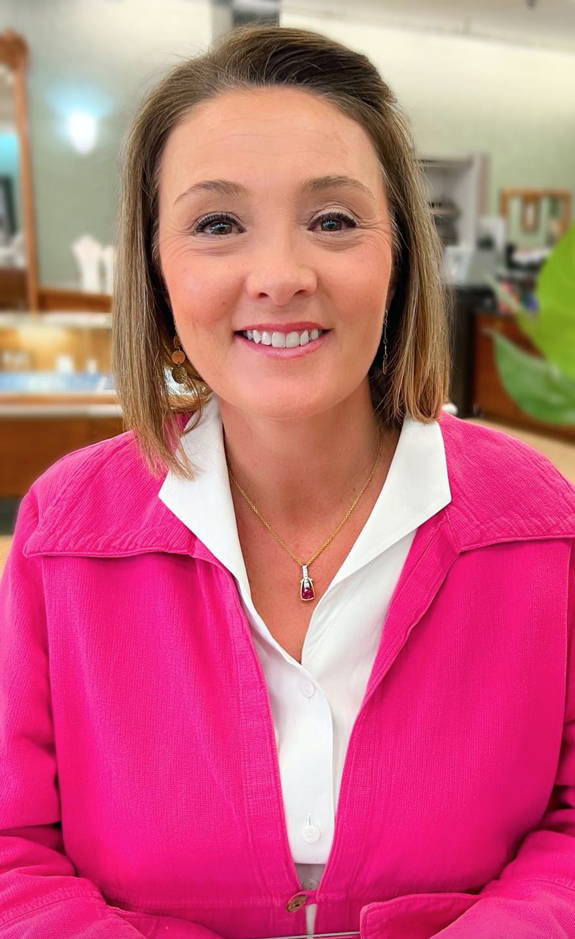 Stacey, Sales Associate
Stop in and see Stacey for all of your jewelry needs! If your from the Okoboji area, you already have something in common with Stacey! She was born and raised in Milford but has lived in many places including Mexico and Alaska. She has awesome style is always coming to work looking flawless and classic. She has been in the jewelry industry for over 15 years and is very knowledgable. Come see Stacey soon!
Veronica, Sales Associate
Veronica, who has also been here for 31 years, is a one of a kind employee. She is smart, helpful and always comes to work willing to do anything and everything. She has a passion for her clients and loves taking their old jewelry and creating it into something that they will wear everyday. She's been married for 46 years and loves her big family. Her caring and nurturing nature shines through everyday when she shows up to work willing to go the extra mile for her clients. We are thankful to have had an employee like Veronica for the past 31 years! Heres to many more!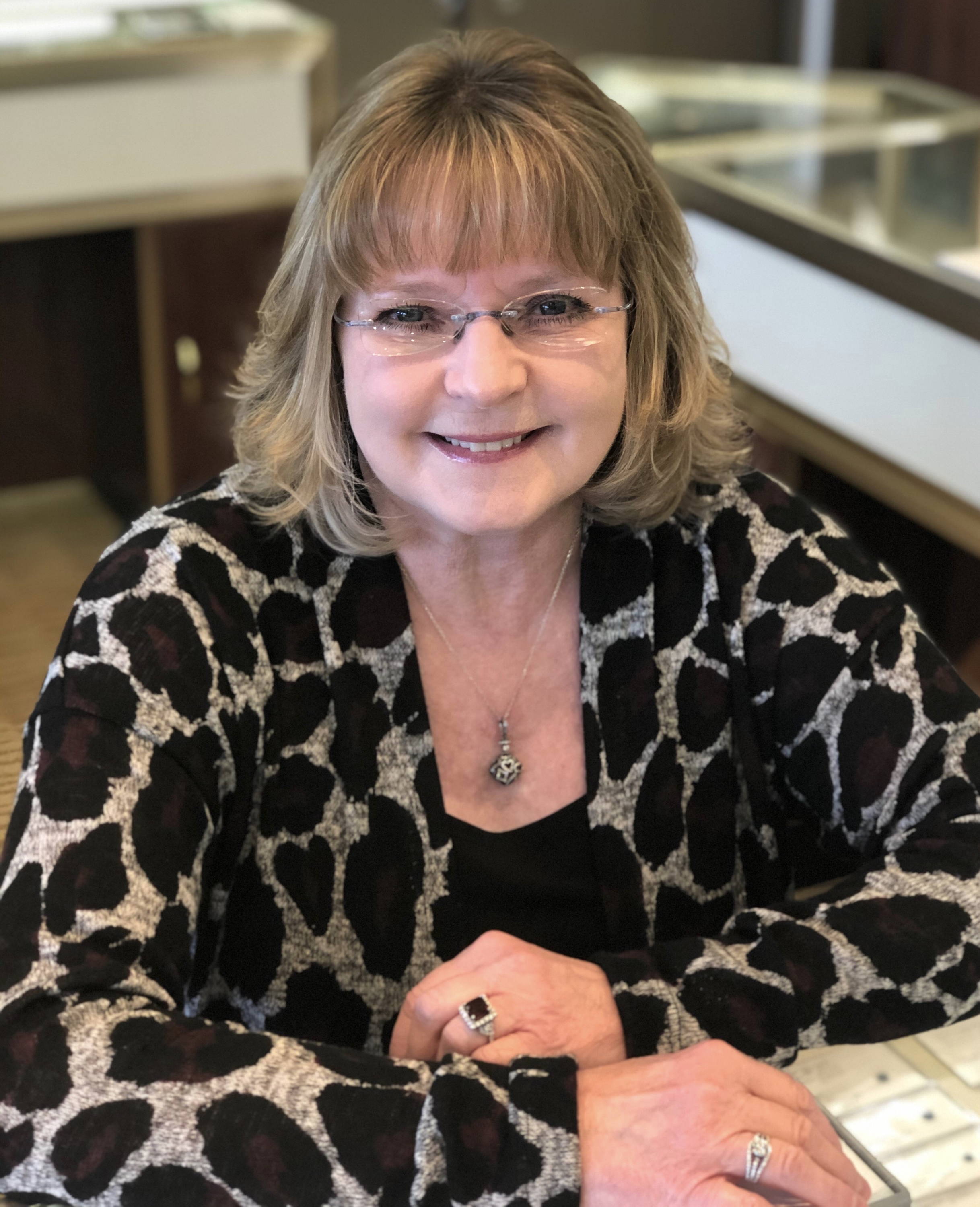 Kathy, Sales Associate
Don't let Kathy's sweet innocent exterior fool you, she loves to laugh and have a great time with customers. She always wants everything to be exactly right and that is why she is trusted by all of her clients. Kathy has been working in the Mall for quite sometime now, she started at the bank many years ago and even worked in the Look for a short time until she transitioned into Silver and Gold and she has been in love with jewelry and creating relationship with customers ever since. We are so thankful for Kathy and the many laughs she has given us over the years.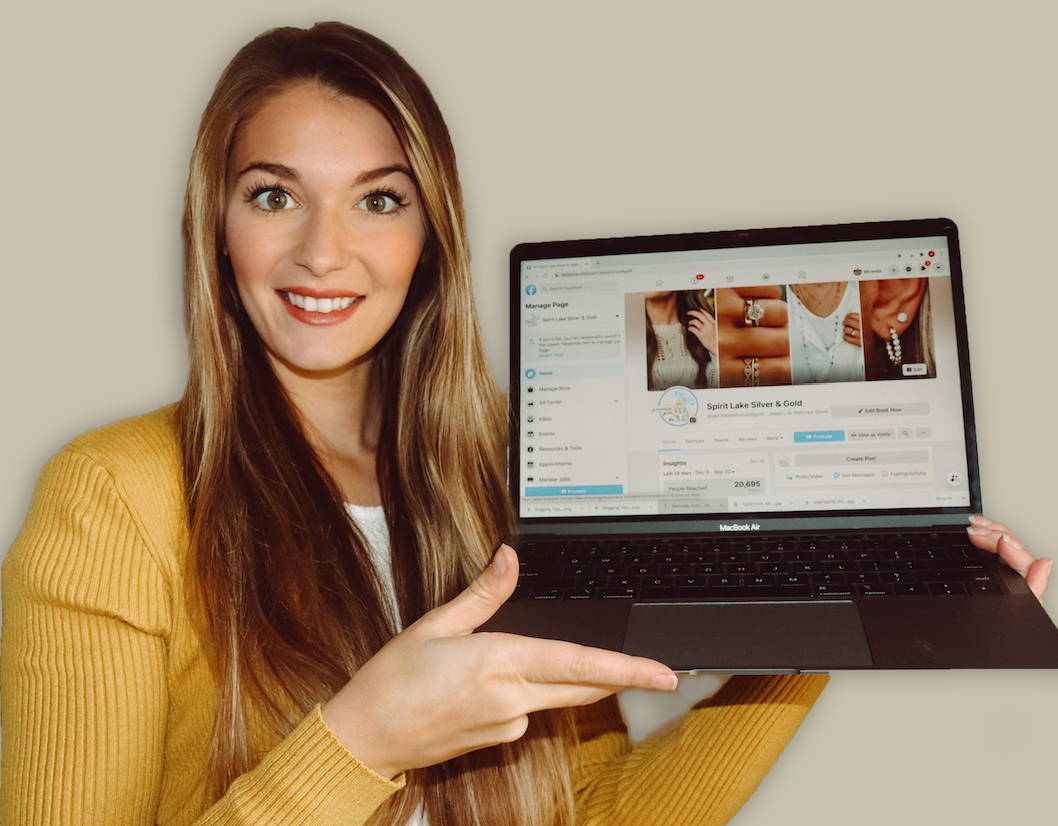 Miranda, Marketing Specialist
Miranda started out as a Marketing Specialist for Spirit Lake Silver and Gold straight out of college almost four years ago. She has now become a social media guru, graphic designer and the occasional sales person. You can usually see her hands, neck and ears in every picture you see on social media, newspaper and magazine ads and even the billboard. She has an eye for everything trendy and takes pride in knowing what the next "it" thing is. We can't wait to see how she continues to grow with Spirit Lake Silver and Gold.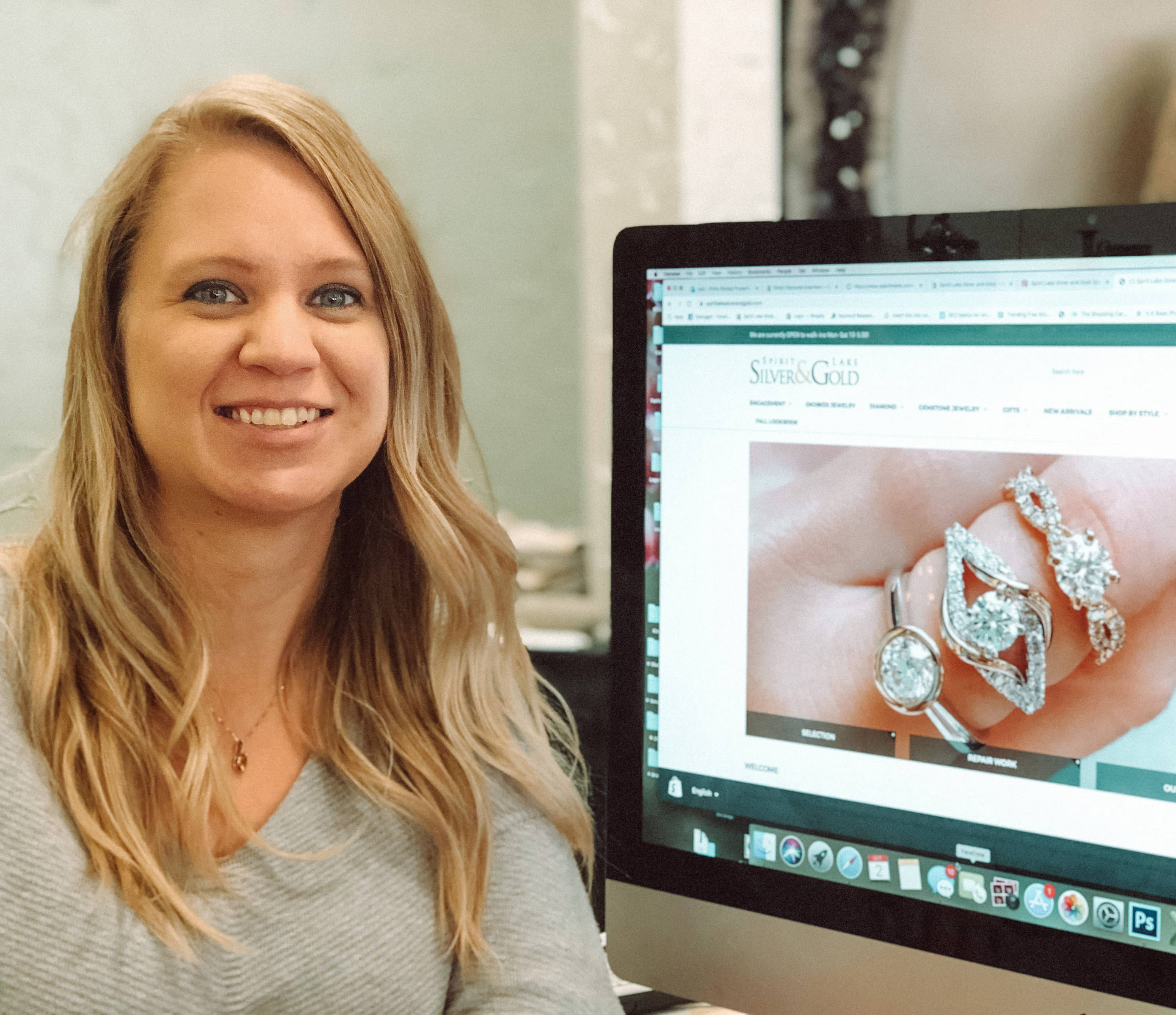 Kim, Marketing Coordinator
Kim started at Spirit Lake Silver and Gold 3 years ago and has been a huge help ever since! With so much marketing avenues to keep straight, marketing for the store can be an overwhelming task but Kim has been great at it! She has done an amazing job staying on top of due dates, website organizing, party planning and much much more! We are so thankful that Kim has joined our team and can't wait to see where else this job takes her.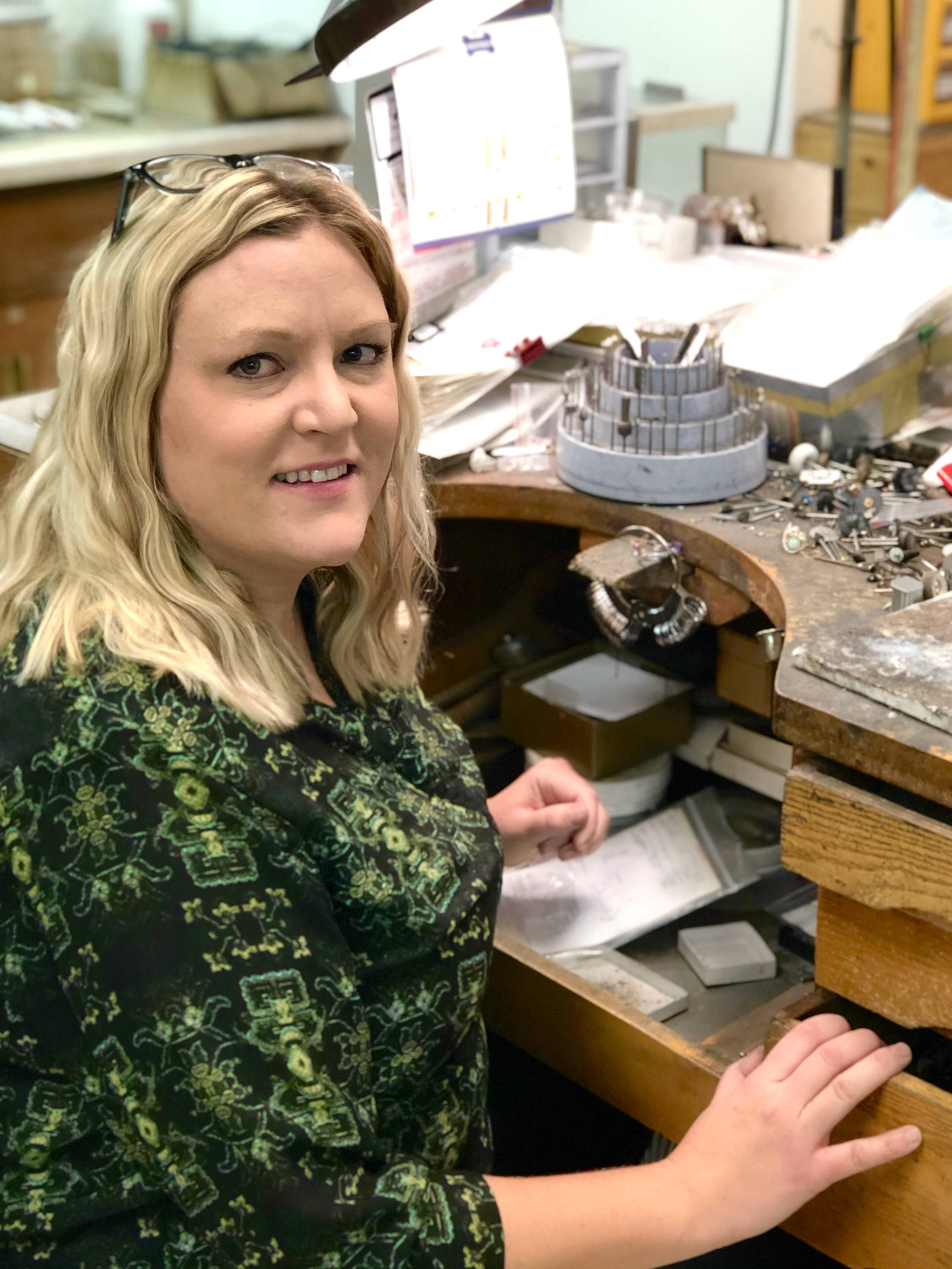 Megan, Head Bench Jeweler
Many of you might not know Megan, but she has been a huge part of Silver and Gold. Megan is our head bench jeweler and is amazing at what she does. She has wonderful attention to detail, a heart of gold and is very creative. All of these attributes make for an awesome jeweler. She knows the value of what jewelry is to the owner and always puts love and care to everything she works on. We couldn't be more grateful for her to be on our team.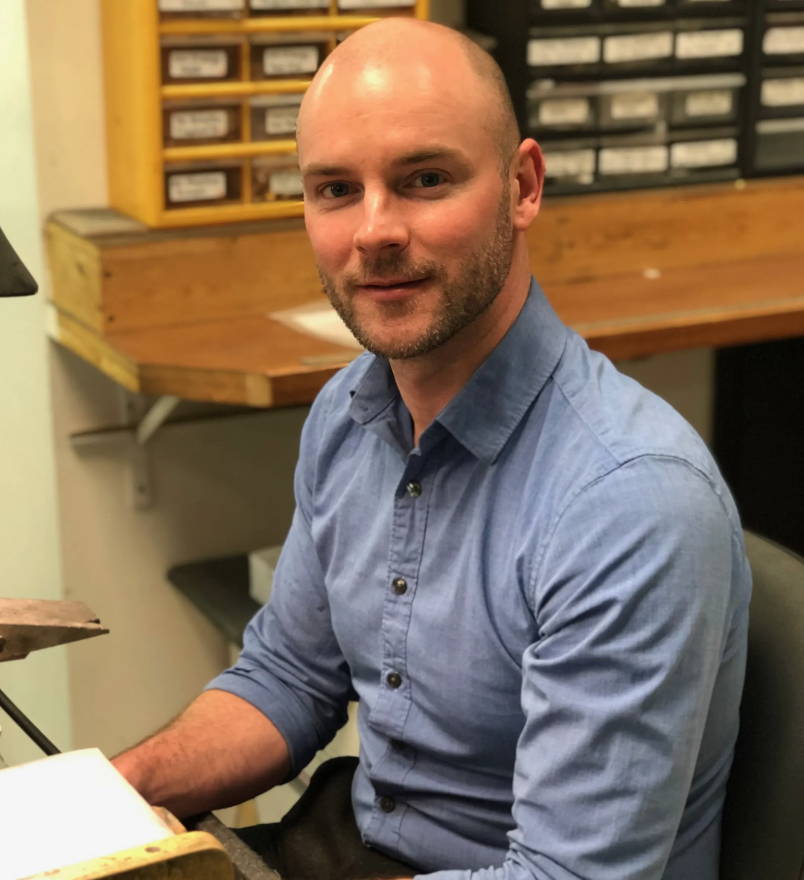 Cody, Bench Jeweler
Cody is new to Spirit Lake Silver and Gold but he is definitely not new to jewelry repair! He has been a bench jeweler for 15 years now and is very talented at what he does. Being a bench jeweler is not an easy career to master but we are impressed everyday with his knowledge in jewelry. He has been a huge blessing to Spirit Lake Silver and Gold and we are so thankful for this addition to the team.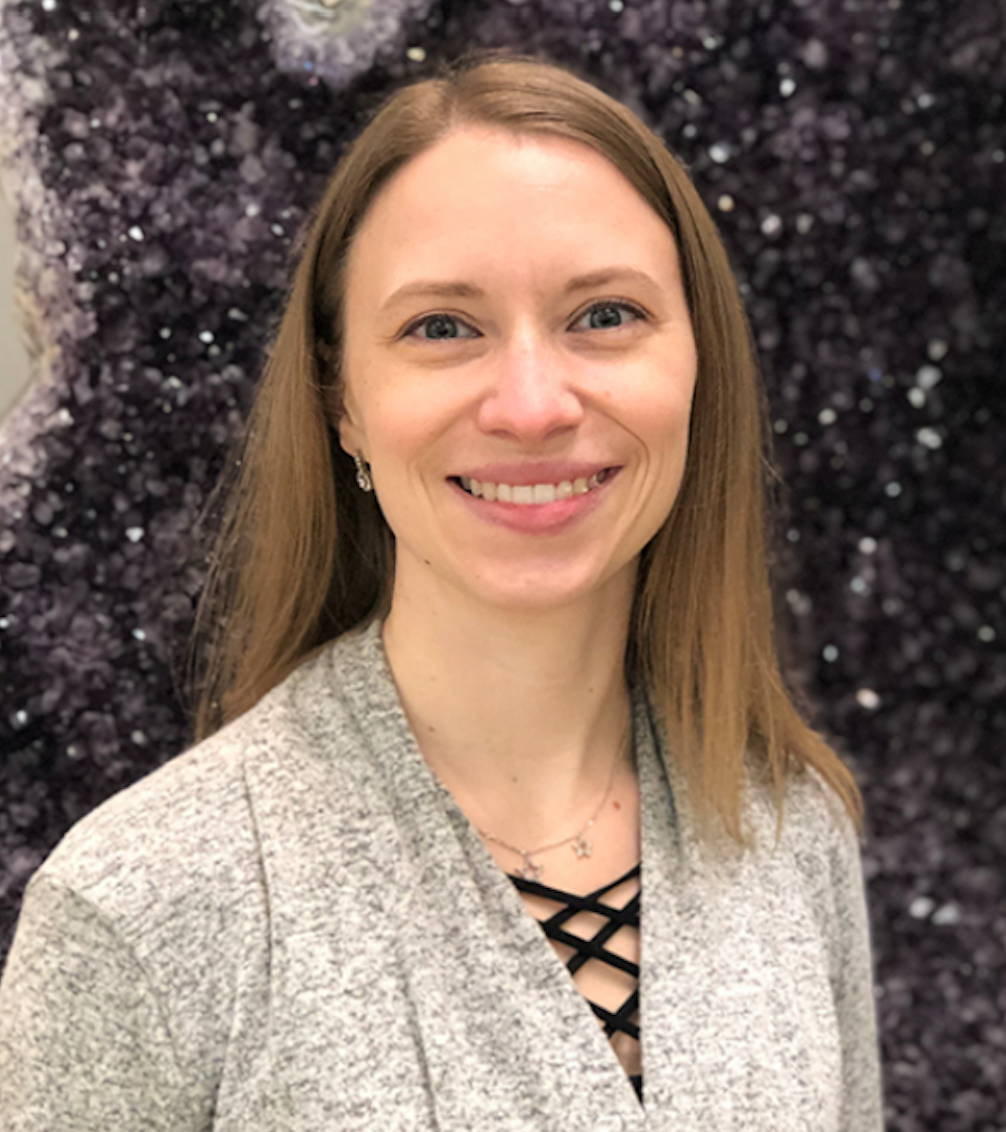 Sara, Office Manager
Sara has been the Office Manager of Spirit Lake Silver and Gold for 16 years now. Sara is the type of employee that every business would love to have. She is always happy to do all varieties of tasks. She is accurate, smart and hardworking. Even though Sara works behind the scenes of Silver and Gold she is key to making the jewelry store run smoothly! We are so thankful for Sara!
Our team takes pride in being knowledgable in diamonds, gemstones, gold and sterling silver and with unrivaled customer service, we promise to give our customers the most delightful shopping experience around Northwest Iowa and Southern Minnesota.
If you would love to start a new career with Silver and Gold, apply by sending your resume to spiritlakesilverandgold@hotmail.com!