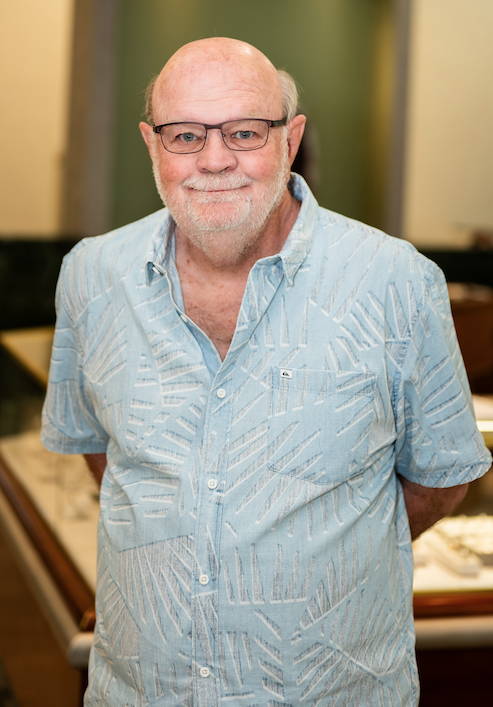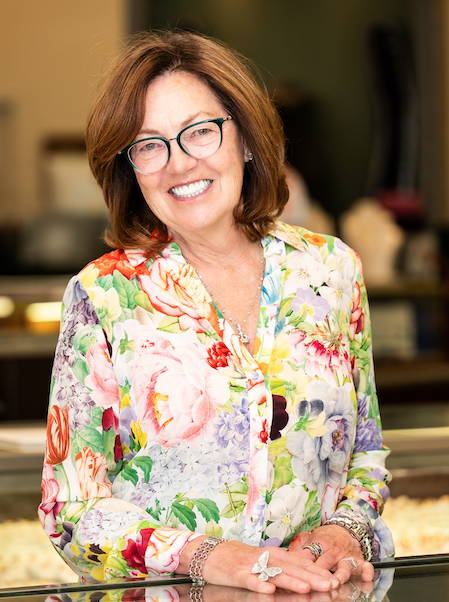 Martin & Melinda Marten, Owners
Martin's passion for the jewelry world began when he was scammed into purchasing a counterfeit ring. After that, insatiable curiosity overcame him and he found himself wanting to know all that there is to know about diamonds and fine jewelry. Soon after, he met Melinda and together they attended jewelry school and have traveled the world since. While finding the most amazing prices and quality in jewelry for their customers, their hard work and drive to make their jewelry dreams a reality have more than paid off. Read all about the History of Spirit Lake Silver and Gold , here.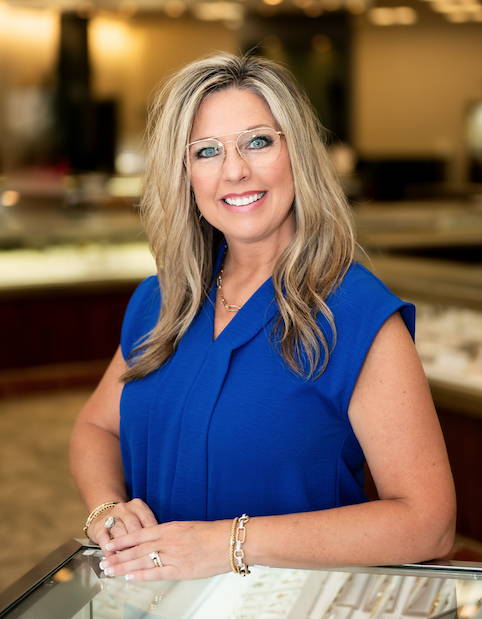 Shelley, Manager
For over 30 years Shelley has dived into all things jewelry and finds herself a total diamond expert now. Silver and Gold was her first job experience and quickly became her lifelong career and passion. Her style and class are well recognized by her clients, and her upbeat personality wins the heart of all who get to work with her. Shelley strives to provide the best experience for all, and this is why she is well loved among our community and jewelry family. We cannot wait to see where else in our business Shelley flourishes as she paves the way for the future of Silver and Gold!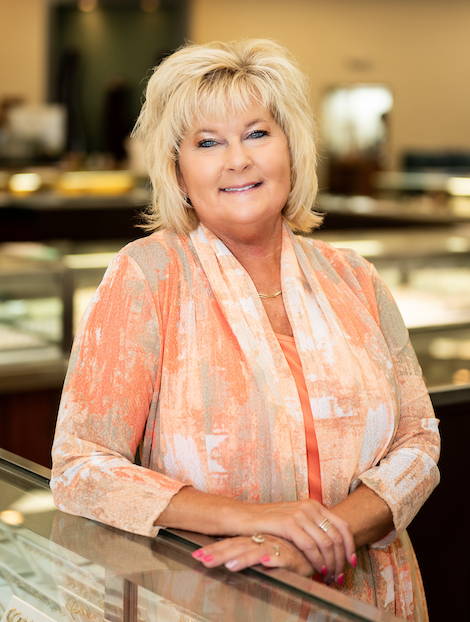 Karen, Sales Associate
She's not your regular Karen, she's a cool Karen! Her clients' experience boundless humor and uncontainable fun every time they are in the store. Karen's laughter and joy fill our store from door to door, and we love having her on our team. Stop in the store today and let her turn your simple shopping trip into one brimming with laughter and camaraderie!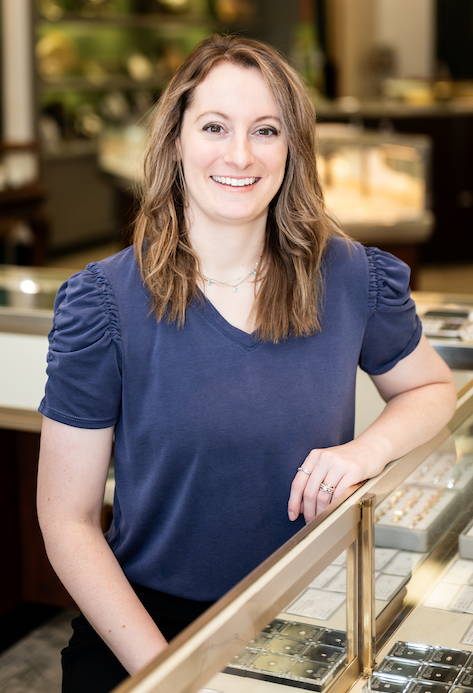 Emily, Sales Associate
For the past 5 years Emily has used her merchandising background to propel her forward into the jewelry world! Her eagerness to learn has helped her immerse herself in all things jewelry and excel in guiding her clients with the best knowledge. Her infectious laugh and lively spirit are sure to greet you every time you step foot in our store!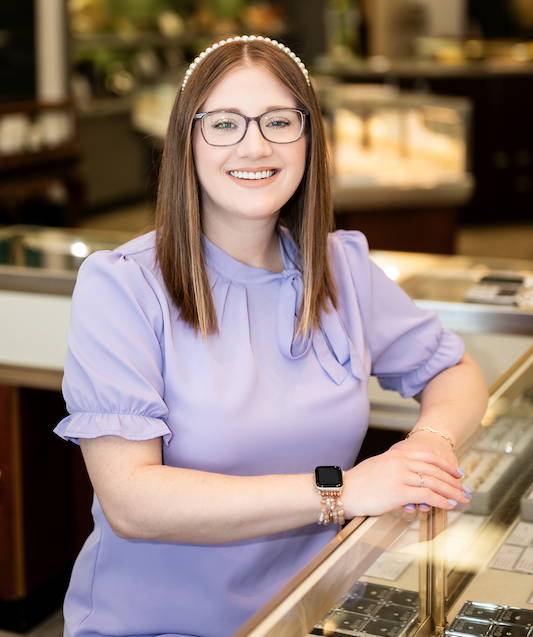 Ashlee, Sales Associate
Joining the world of Silver and Gold this year, Ashlee has made leaps and bounds in learning as much as she can about how to best help her customers with whatever jewelry needs they may have! As soon as you walk into our store, her bright smile and contagious laugh will welcome you. We can't wait to see how much she grows in the jewelry industry and love having her here! Come meet Ashlee soon!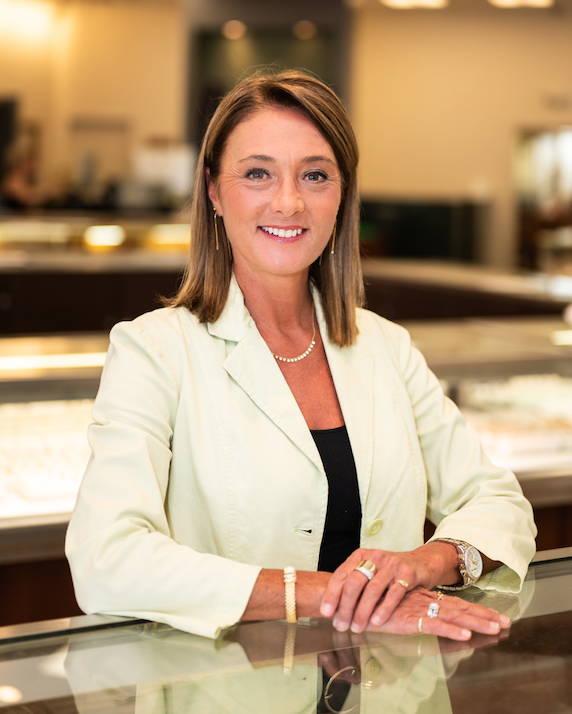 Stacey, Sales Associate
Fueled with over 15 years of jewelry knowledge from places including Alaska and Mexico, Stacy has graced our customers with her diverse knowledge for almost 10 years now! She is fashion forward with a smile to boot and always comes to work looking flawless and classic. Come see how Stacey can help you!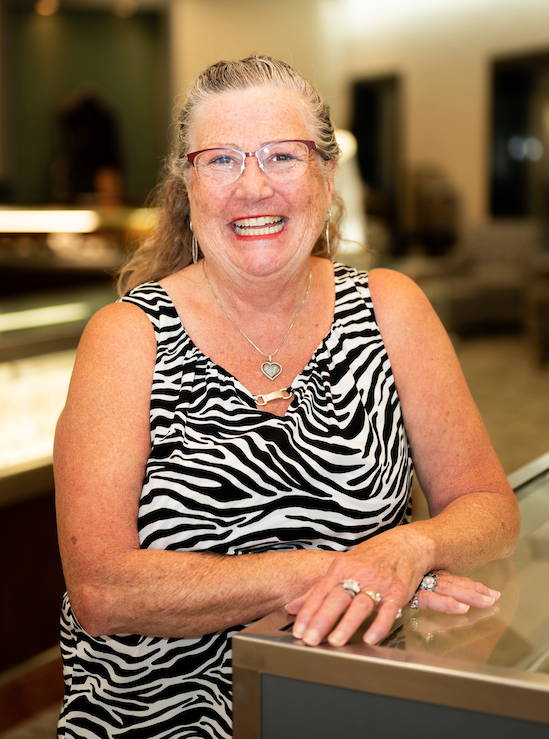 Veronica, Sales Associate
Veronica has flourished in our store for over 30 years! She has passion for her clients and loves transforming their old jewelry into everyday wearable pieces. Her ability to connect with each of her customers shines through in her ability to go the extra mile. She is truly one of a kind and makes each interaction with her clients the same! Here's to many more years with our favorite plant and jewelry extraordinaire!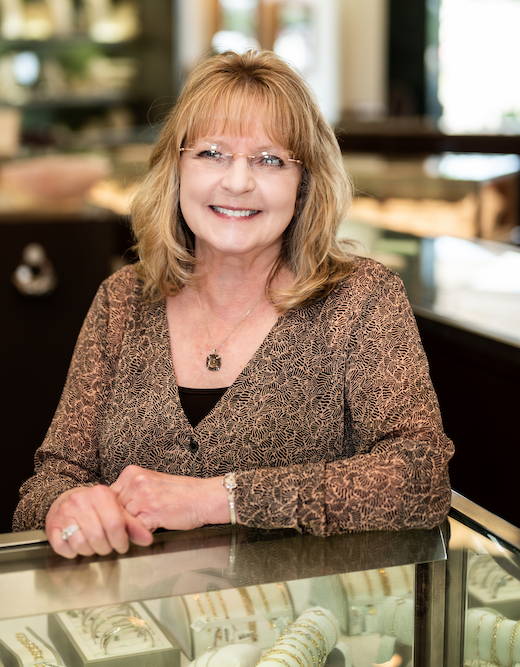 Kathy, Sales Associate
Her passion for making meaningful relationships with customers has flourished for 25 years within our walls. Don't be fooled by her sweet exterior though, as she loves to laugh and have a great time with everyone she meets. With an unwavering commitment to perfection, those who work with Kathy can trust that her attention to detail always comes first and foremost. We are thankful for the many laughs she has given us over the years and can't wait for many more!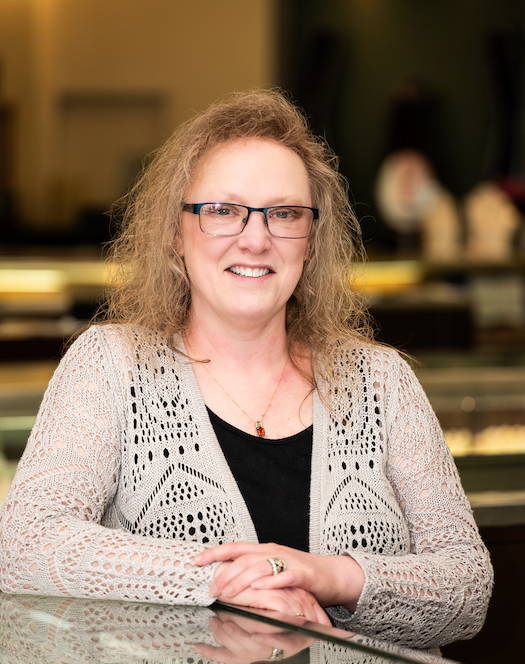 Kristi, Sales Associate
Kristi has been dependable for over 20 years and has come to work willing to help with any task. That makes her a valuable member of our team. She loves to talk and takes the time to get to know her customers, which results in her making long-lasting connections with them. Her attention to detail comes into handy with all the engraving jobs she completes. Her loyalty, work ethic, and love for volunteering at church are next to none! We can't wait to see where the next 20 years take her!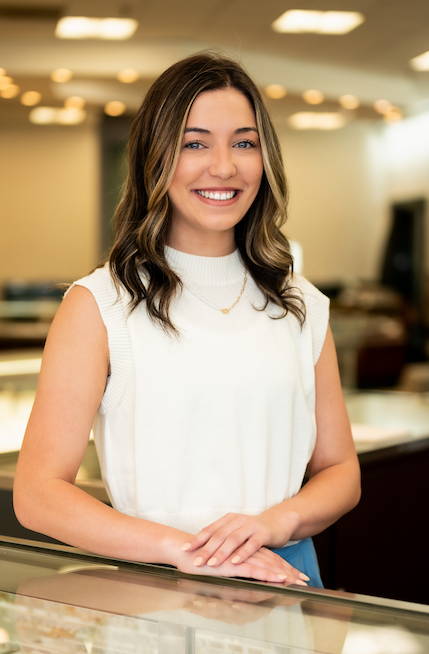 Kaylin, Social Media Manager
A new face to Spirit Lake Silver and Gold, but not a new face in the world of marketing and social media! With a passion for creating engaging content and a natural talent for connecting with audiences, Kaylin is making waves with our social media at Spirit Lake Silver and Gold! We can't wait to see what she does next for our store!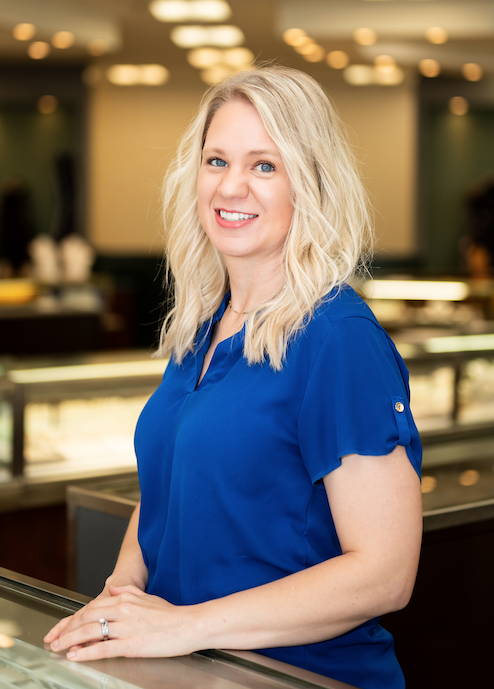 Kim, Marketing Coordinator
For over 5 years Kim has been masterfully juggling all of our marketing avenues and successfully managed due dates, website organization, and orchestrated memorable events for the store! Her ability to always elevate our sites to new levels is unwavering and we appreciate all her hard work so much! As she continues to make her mark on our store, we can't wait to see where the future takes her!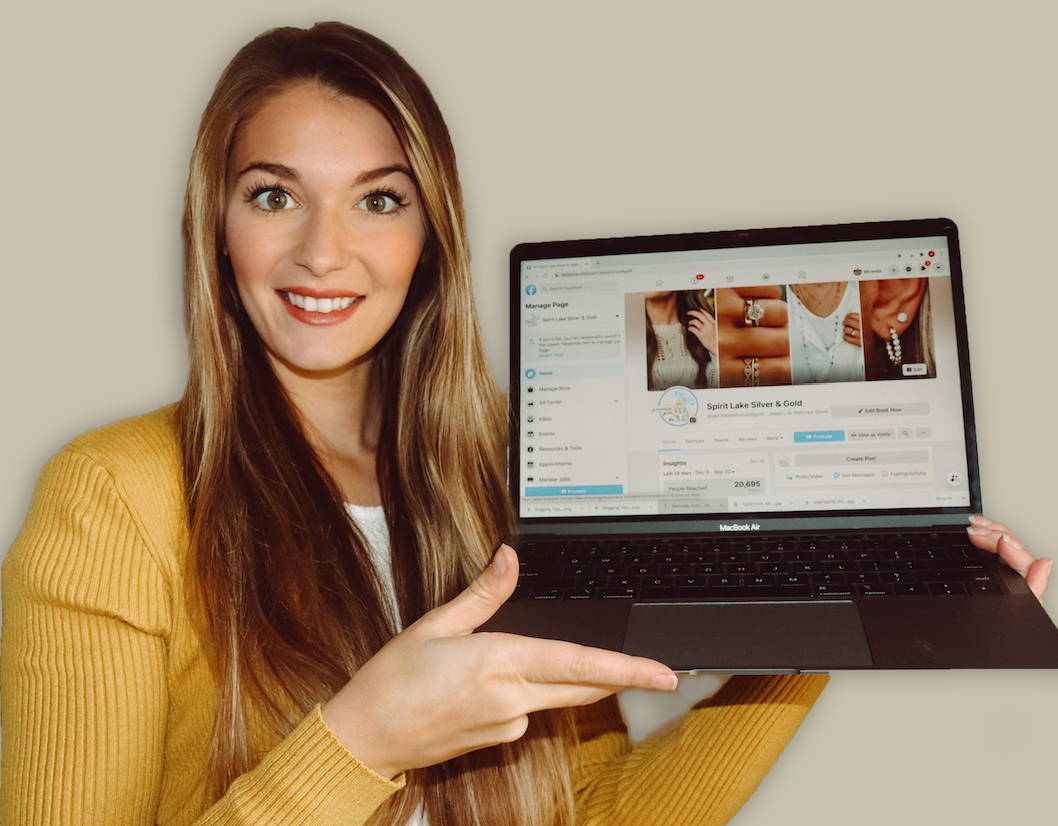 Miranda, Marketing Specialist
Miranda has been here for over six years! Miranda began her journey with Silver and Gold fresh out of college. This social media savvy, graphic designing guru has taken the regime for all things social media, newspaper, and even our billboards! She has an eye for everything trendy and takes pride in knowing what the next exciting thing is! We cannot wait to see how she continues growing with Spirit Lake Silver and Gold!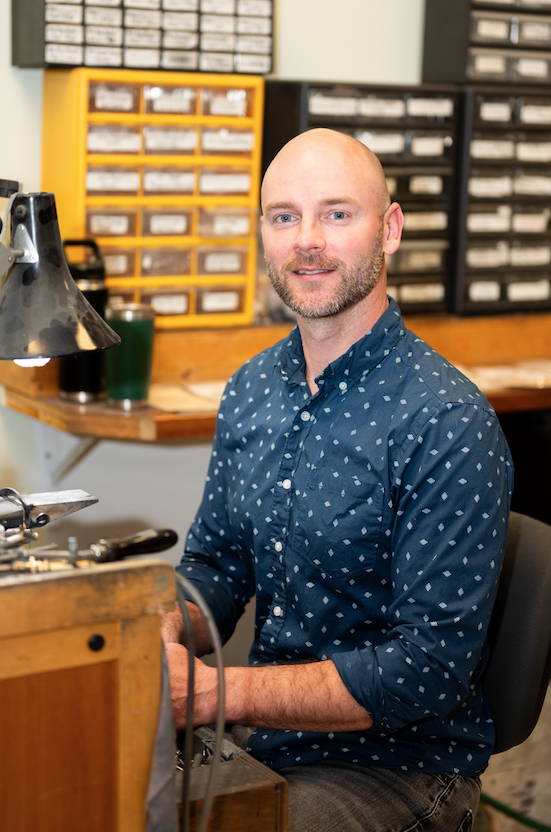 Cody, Bench Jeweler
For almost 20 years, Cody has been a bench jeweler and continues to blow us away with his talents to this day! He is willing to take our jewelry visions and turn them into masterpieces! He brings a wealth of experience and knowledge into his work through his careful craftsmanship and attention to detail. We are immensely grateful to have him as a loyal and valued member of our team!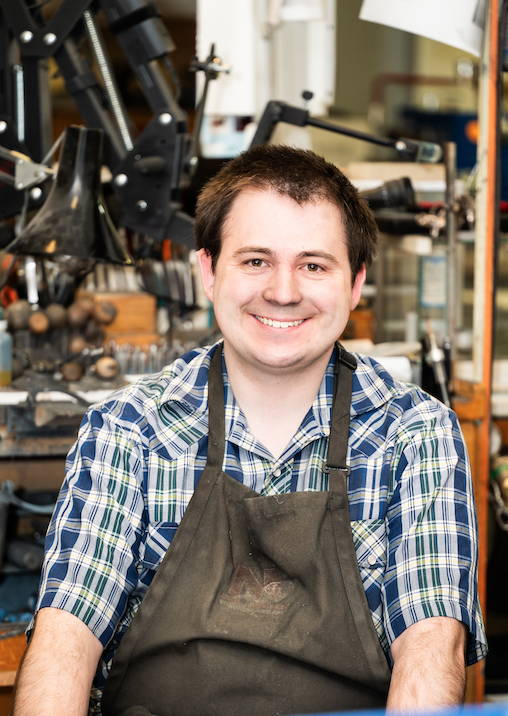 Daniel, Bench Jeweler
Daniel joined us just over a year ago as a bench jeweler and continues to grow as a bench jeweler! Daniel is always eager to expand and try new techniques! We can't wait to see where his talent takes him next!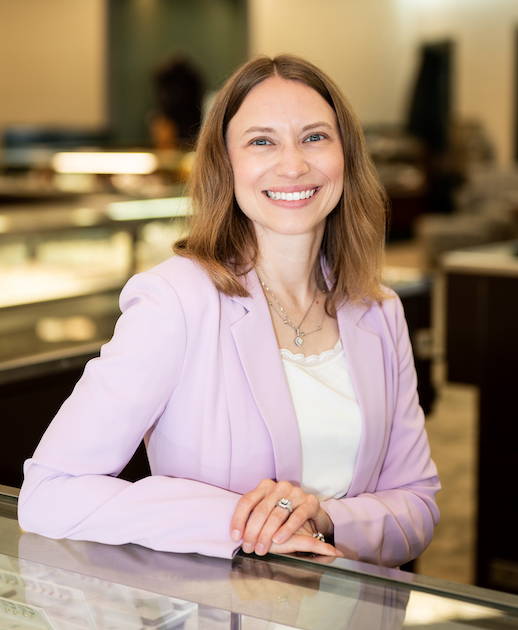 Sara, Office Manager
Sara has been the Office Manager of Spirit Lake Silver and Gold for 20 years. Sara is the type of employee that every business would love to have due to her dedication, work ethic, and caring heart. She is always happy to do all varieties of tasks. Sara is accurate, smart, and hardworking. Even though Sara works behind the scenes at Silver and Gold, she is key to making the jewelry store run smoothly and keeps us shining bright like diamonds! We are so thankful for Sara!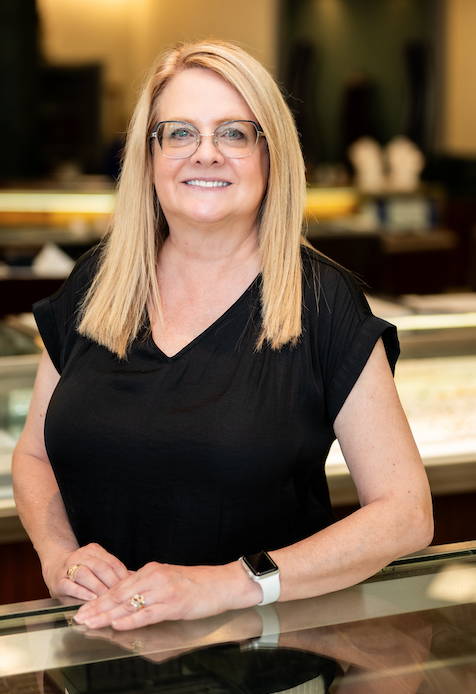 Carol, Bookkeeper and Inventory Specialist
Carol joined our team just over a year ago and has been thriving! From crunching numbers to organizing inventory, Carol can do it all. She is always ready to take on any task that is handed to her and does it all with a smile on her face along with a can-do attitude! We're lucky to have her on our team and we can't wait to see her continue to expand her talents at Spirit Lake Silver and Gold!
Our team takes pride in being knowledgable in diamonds, gemstones, gold and sterling silver and with unrivaled customer service, we promise to give our customers the most delightful shopping experience around Northwest Iowa and Southern Minnesota.
If you would love to start a new career with Silver and Gold, apply by sending your resume to spiritlakesilverandgold@hotmail.com!