Custom Design Projects
Jewelry Inspired by Beauty, Emotion, and Love. Your Love.
Custom design has become very popular in the past year with Engagement Rings as well as Anniversary gifts. The process is easy and enjoyable! All you have to do is stop in with a few ideas (or none at all) and we will get a feel of the style you are looking for. From that we draw up some sketches and have a wax model made. We hand-pick the diamond of your liking and price range and once everything is finalized our jewelers get to work creating something truly unique to you! Start your own custom design journey today by contacting us through email or text or stopping in to our showroom, open 9-5:30 Mon-Sat and 12-4 Sundays in Dec.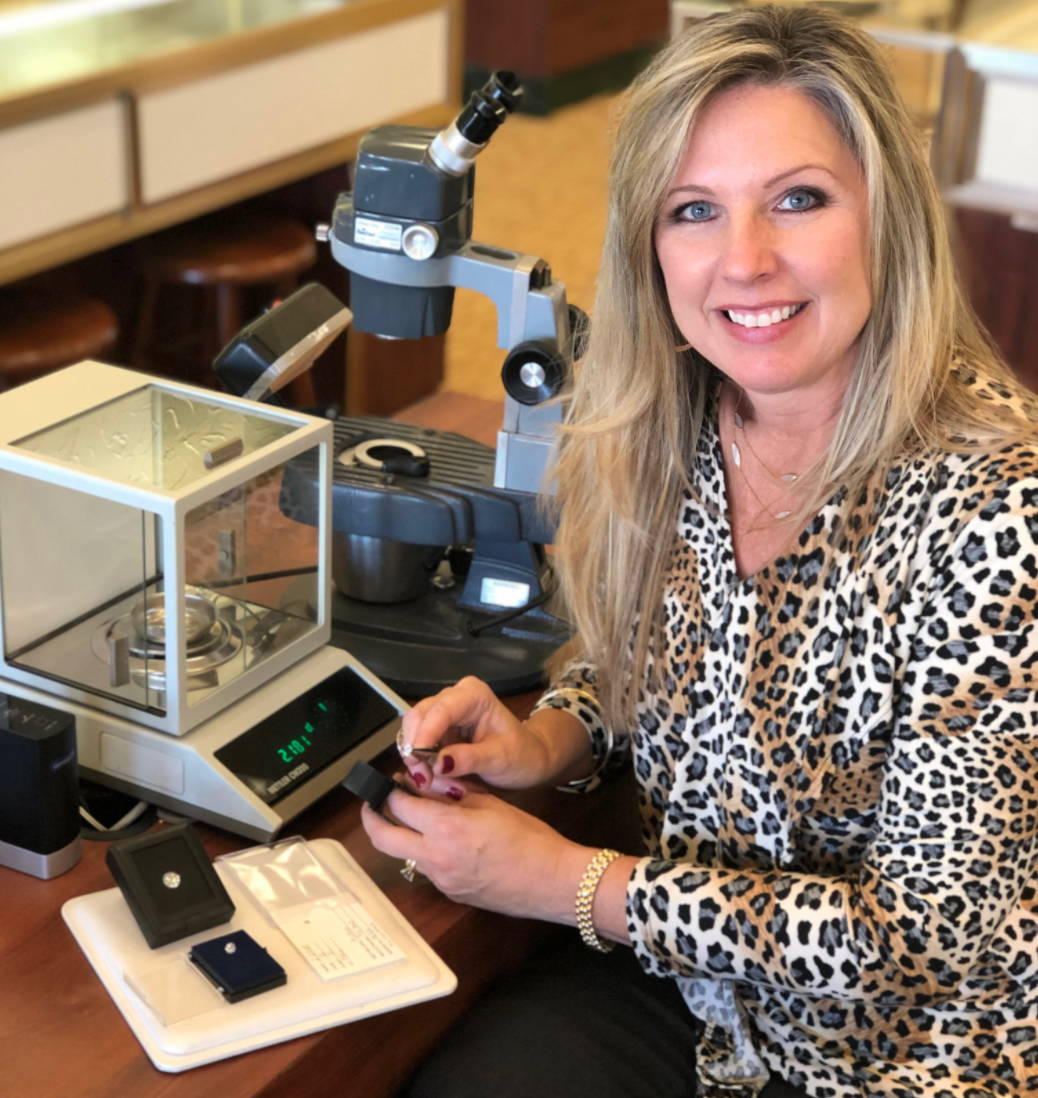 Randy and Holly
20th Anniversary Diamond Band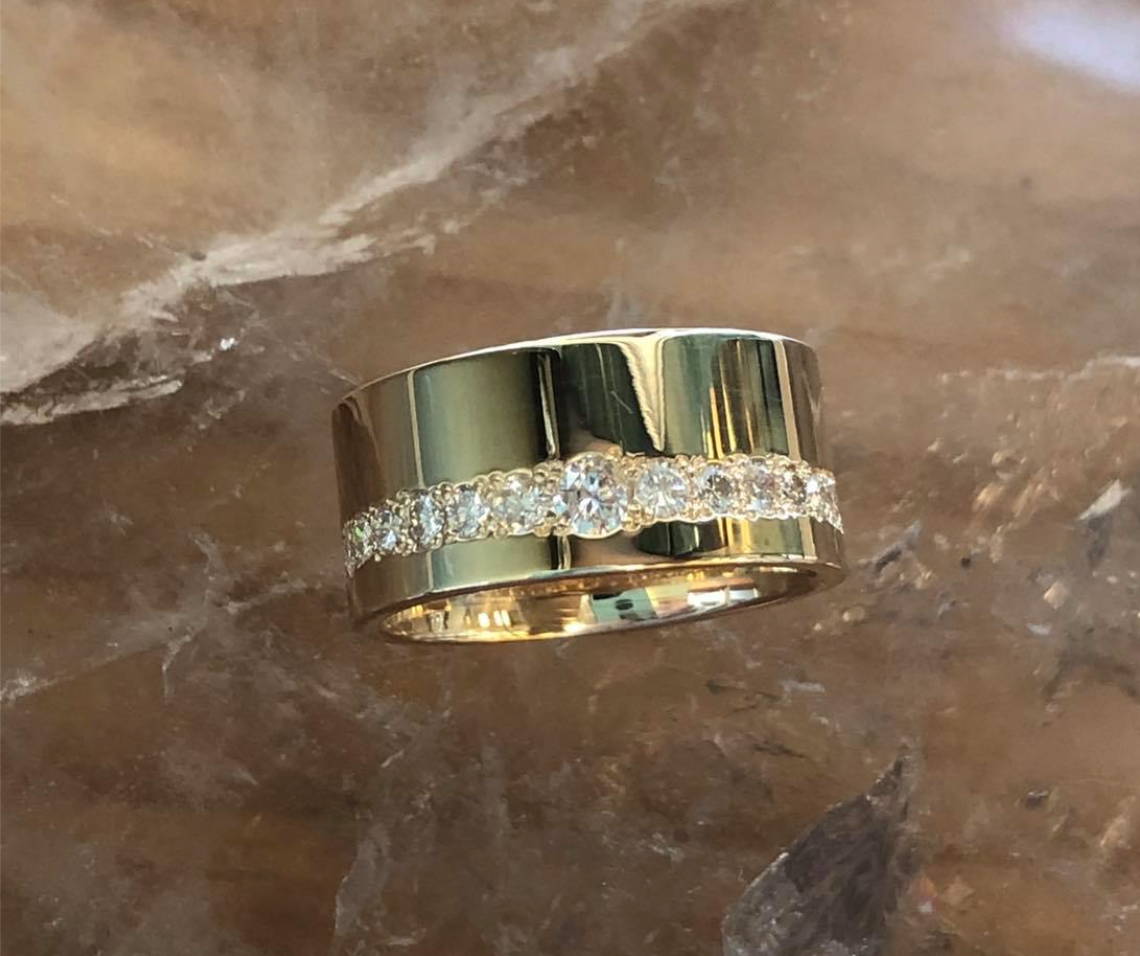 Randy and Holly wanted to celebrate their 20th Anniversary with a Bang! And boy did they! Holly came in with somewhat of an idea of what she wanted but no clue how to achieve it. Shelley, Spirit Lake Silver and Gold's manager, sat down with Holly and Randy and listened to their story and they style that Holly was trying to achieve.
Together, they came up with this Yellow Gold Diamond Wide Band with 20 random sized diamonds that go all the around and it turned out BEAUTIFUL! We were so happy to help this couple create something so special and unique to their love!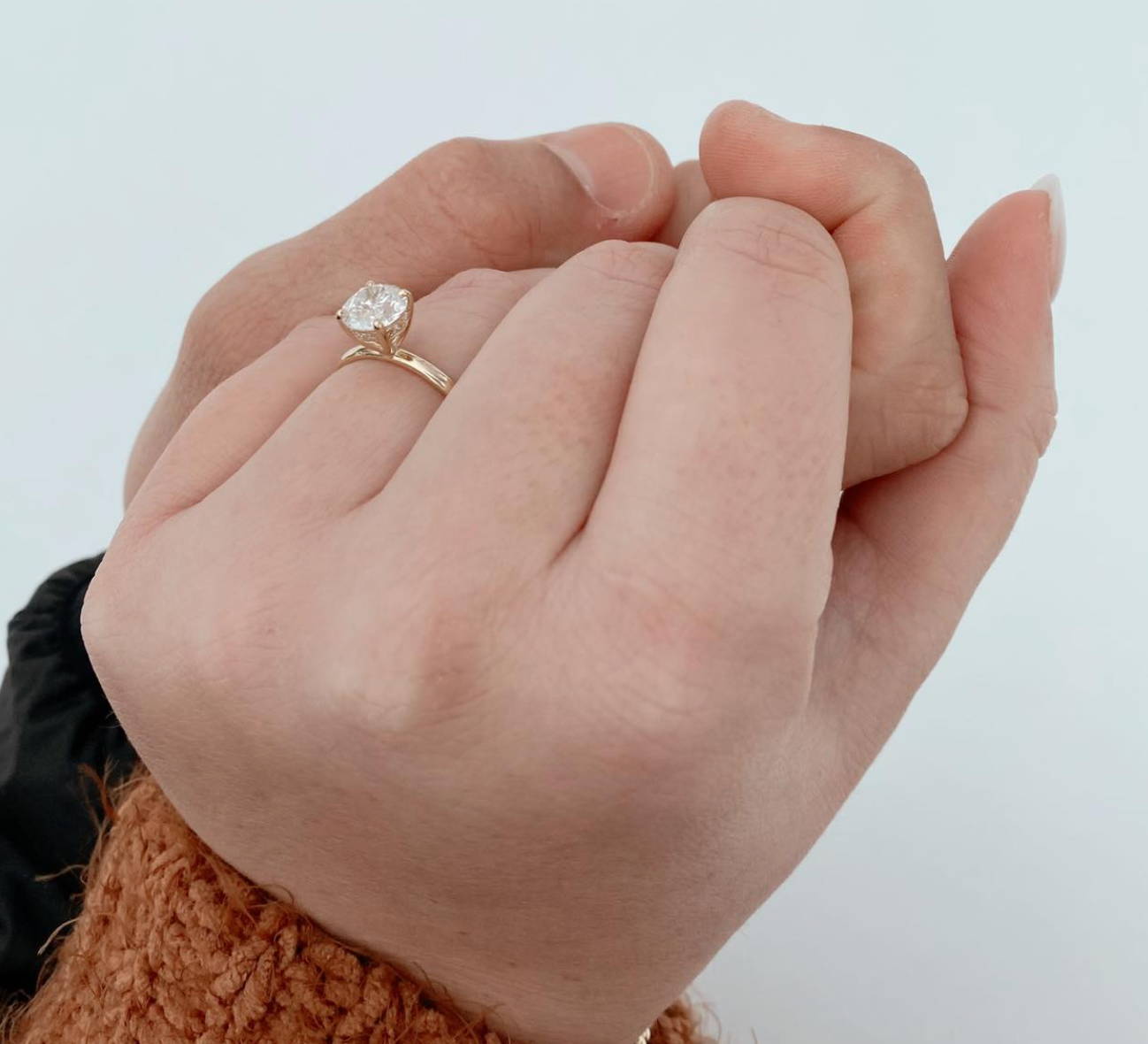 When Axel was thinking about prosing he knew he wanted to make the ring extra special. So came in with a design that he saw online. We expanded on this design and added a small diamond halo that is hidden underneath the crown of the diamond. So simple yet so special! This is what Axel had to say about working with Silver and Gold!
"Working with both Shelley, Melinda, and the team at Spirit Lake Silver and Gold, could not have gone better! I came in with zero knowledge on rings/diamonds and with a sketch on how I wanted the ring to look and they made it happen! Absolutely perfect, on the first try!! It was done super quickly, and they made me feel like I was important! I will always use Spirit Lake Silver and Gold!"
John and Kaitlyn
Salt and Pepper Diamond Engagement Ring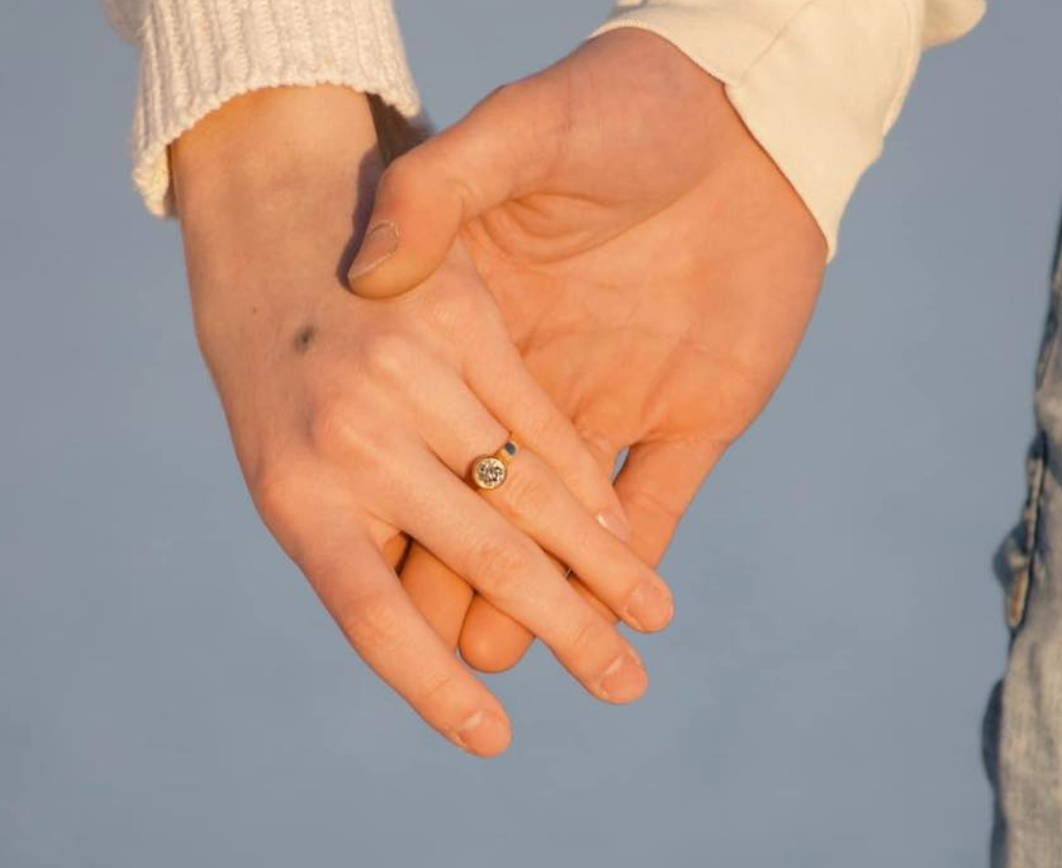 John always knew that Kaitlyn wanted a ring that was nontraditional and not something that was your average engagement ring. He decided that a classic white diamond was also too conventional so he decided on a gorgeous and unique Salt and Pepper Diamond set in a bezel setting with a high polish yellow gold band. It turned out simply stunning and fit Kaitlyn's style perfectly. Here is what John had to say about working with Silver and Gold.
"Getting a custom engagement ring from Spirit Lake Silver and Gold was a seamless process. The staff was incredibly helpful. They showed me different ring styles, ordered multiple stones for me to look at, and worked with me on a custom designed band. They were very attentive to the little details, all while staying within my budget. I am exceptionally happy with how the final ring was crafted. If you're looking for a custom ring or something a bit off the beaten path, stop in to Silver and Gold and be rest assured that they will be able to bring the vision you have in mind to life!"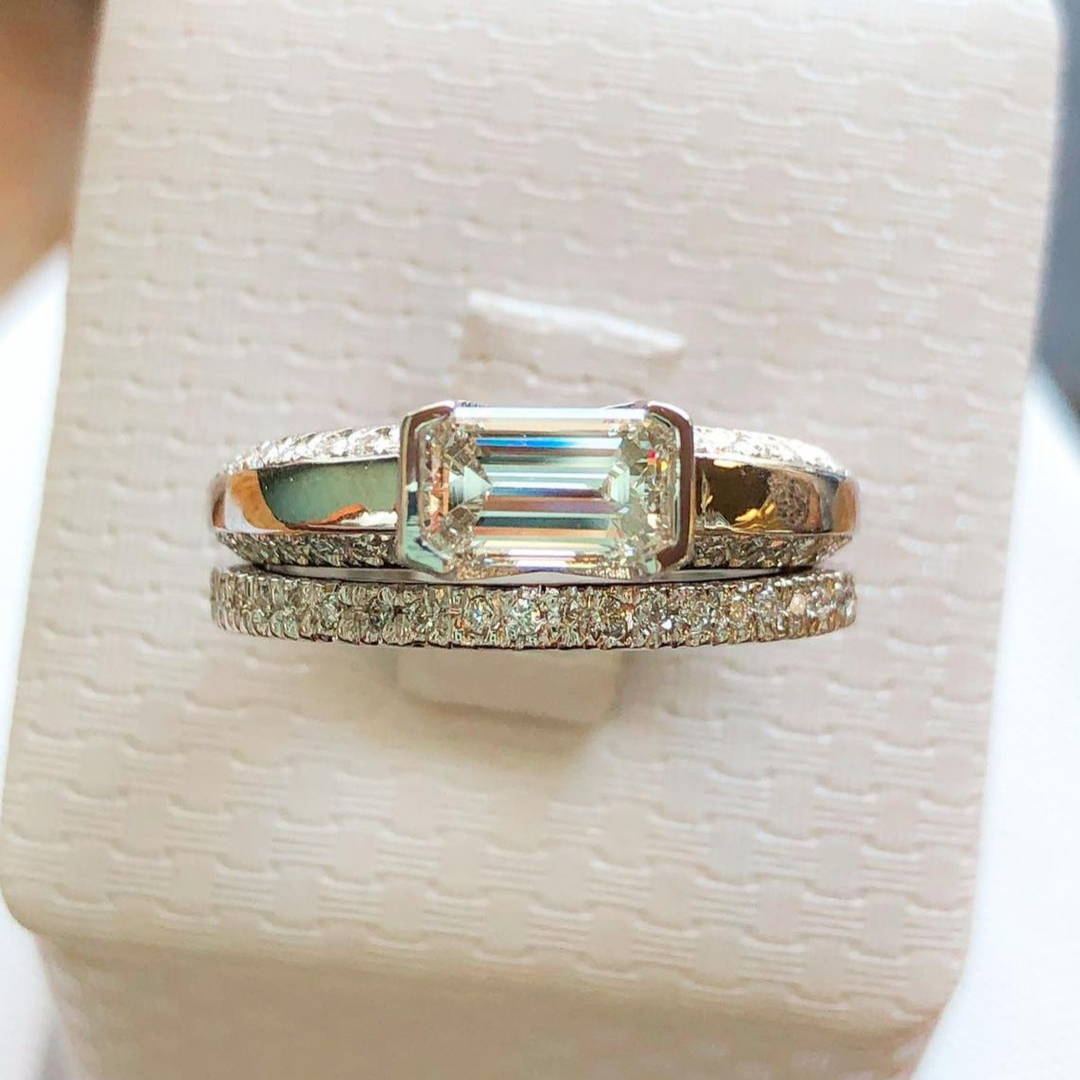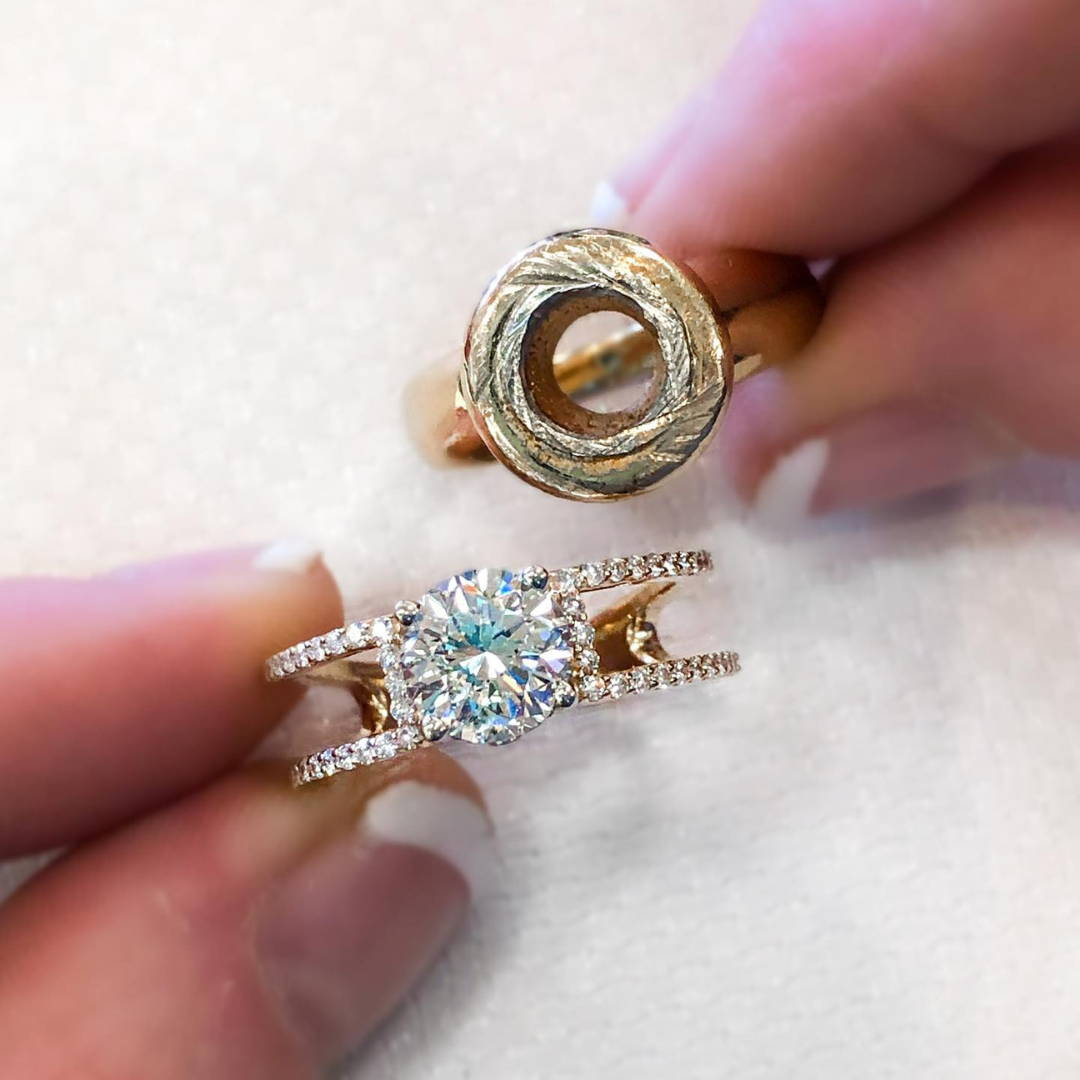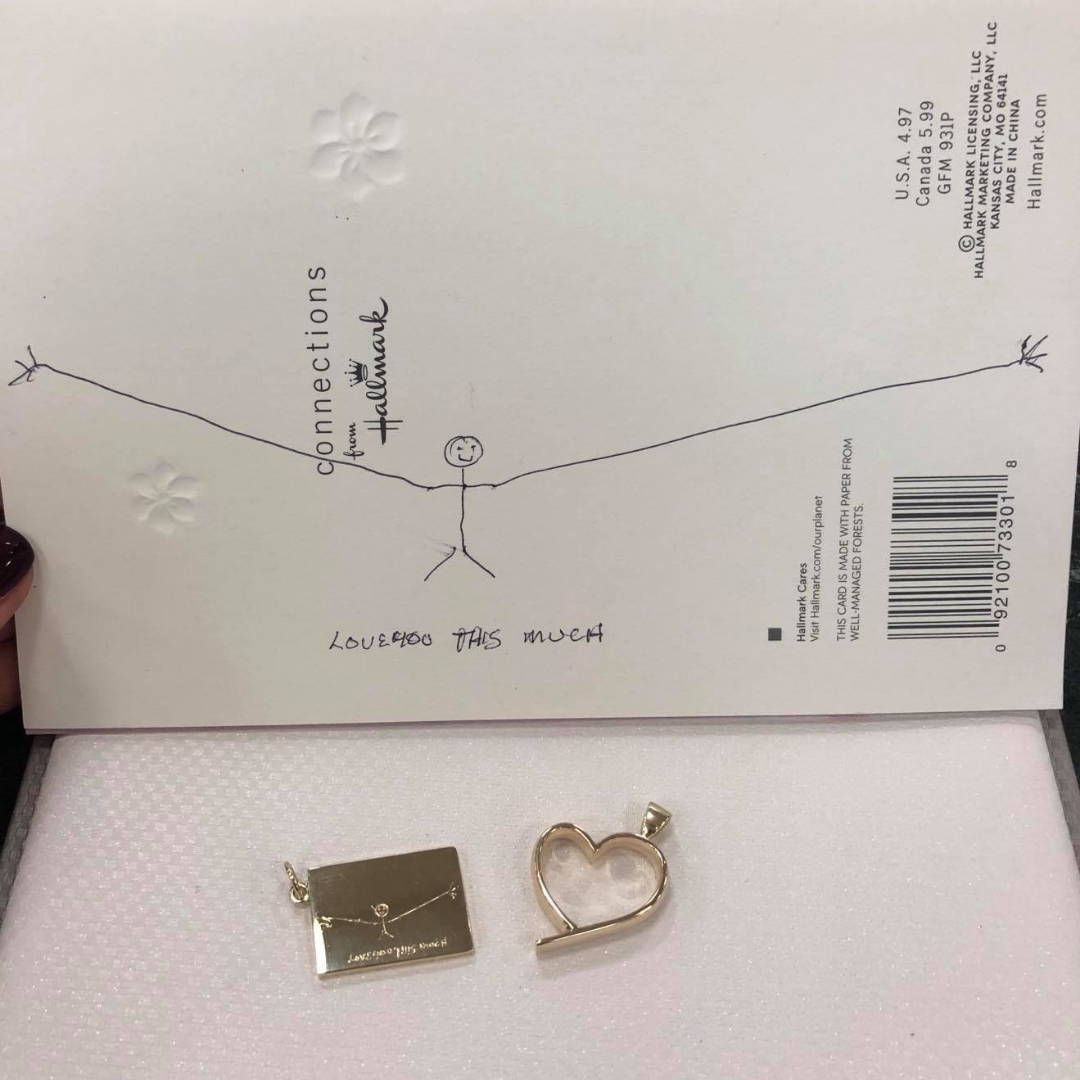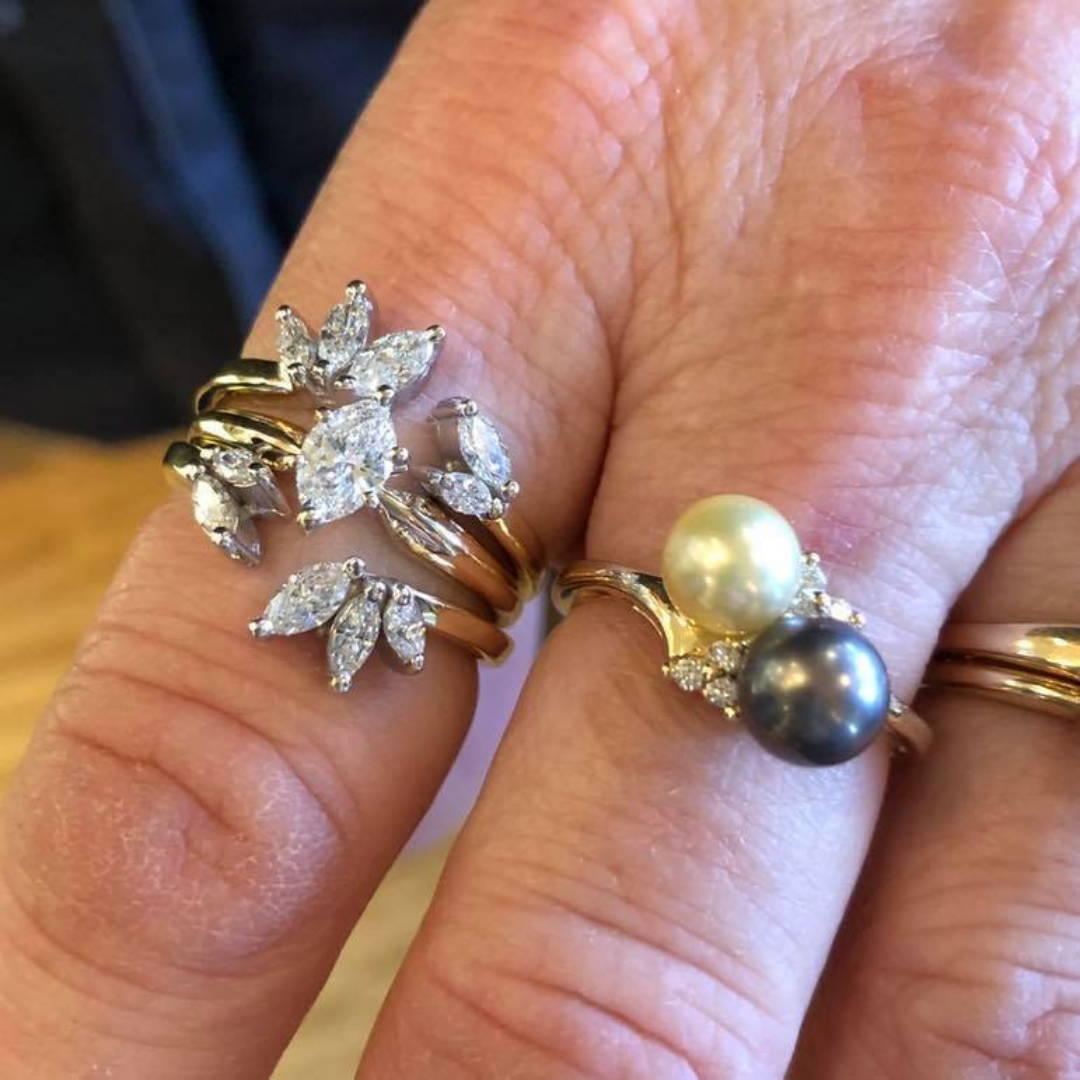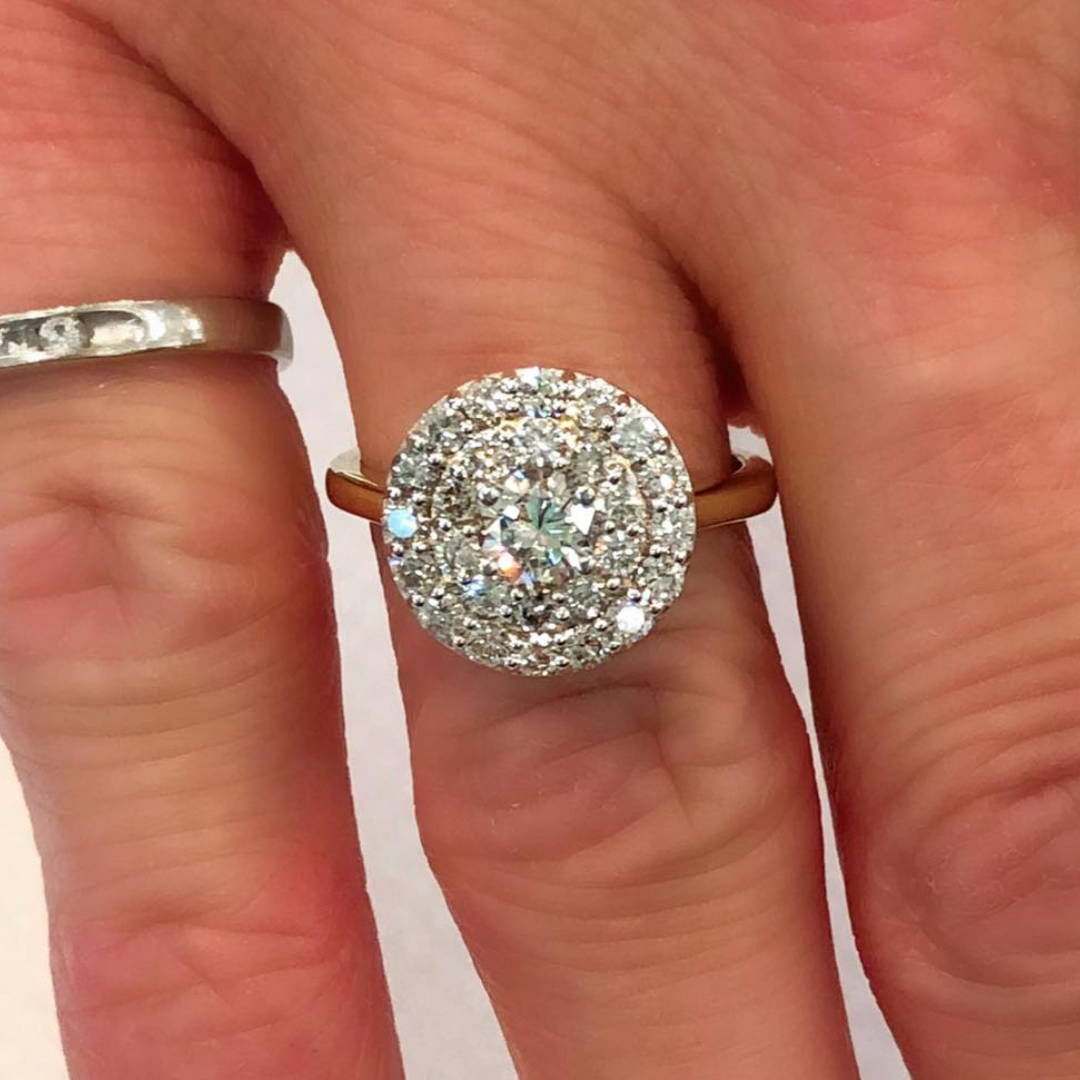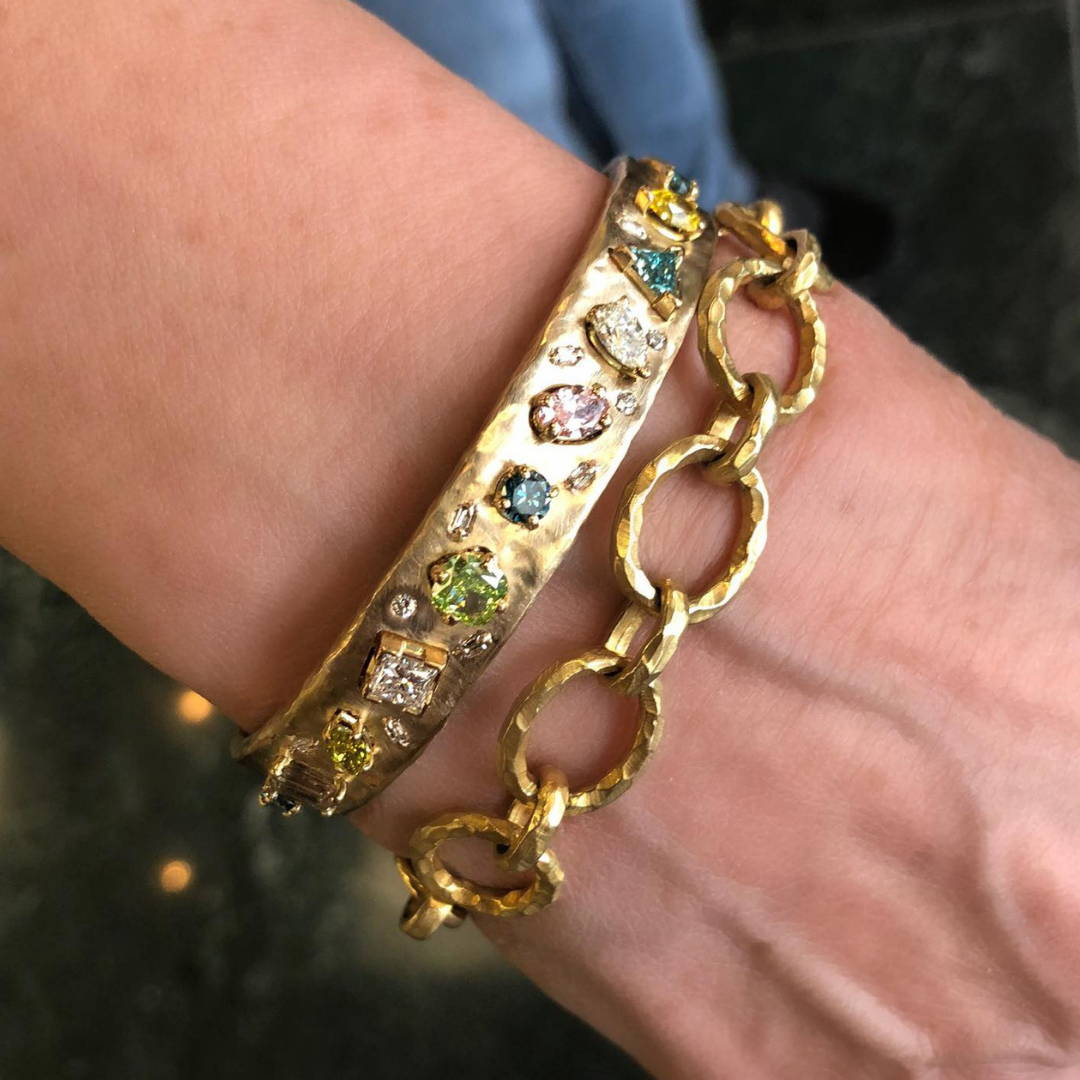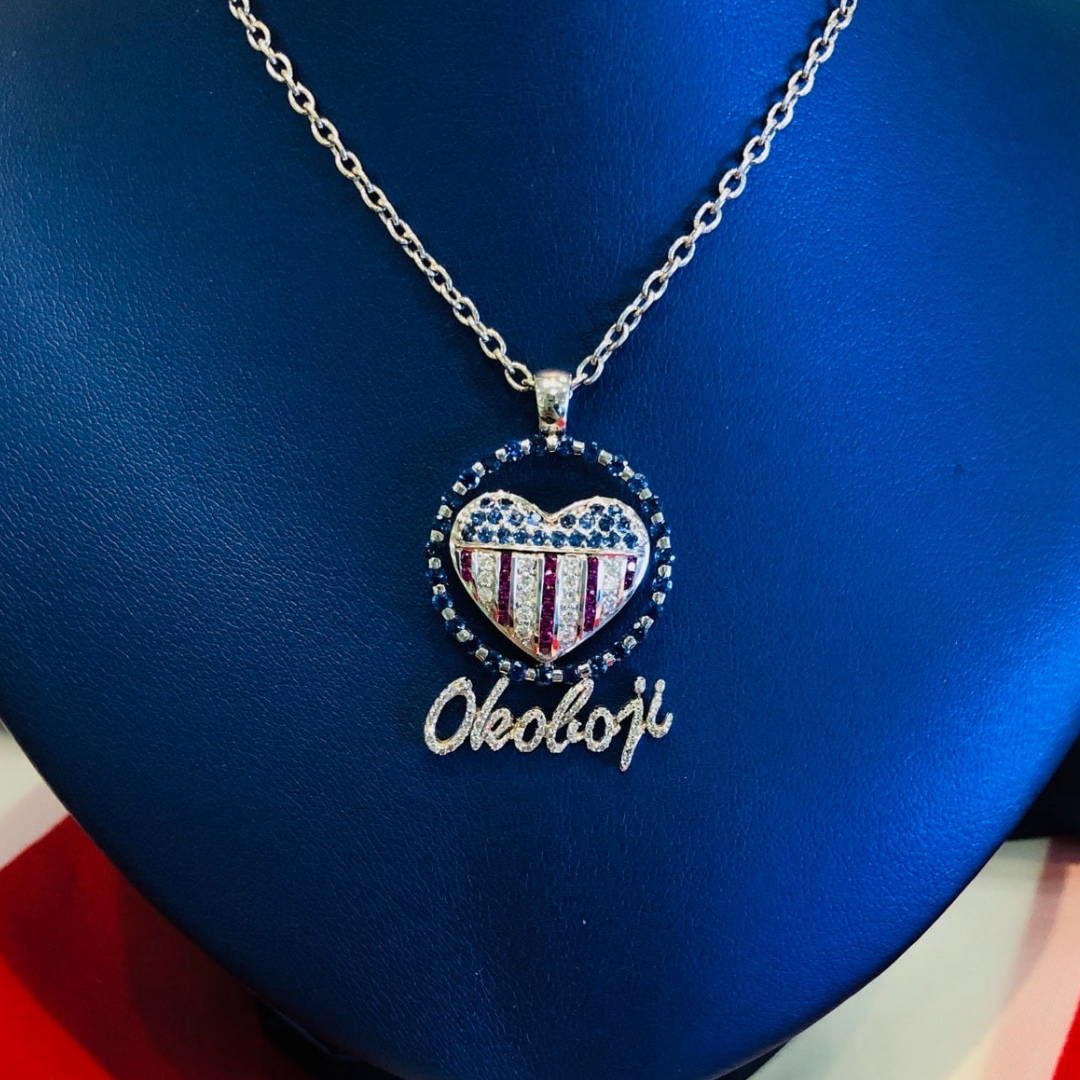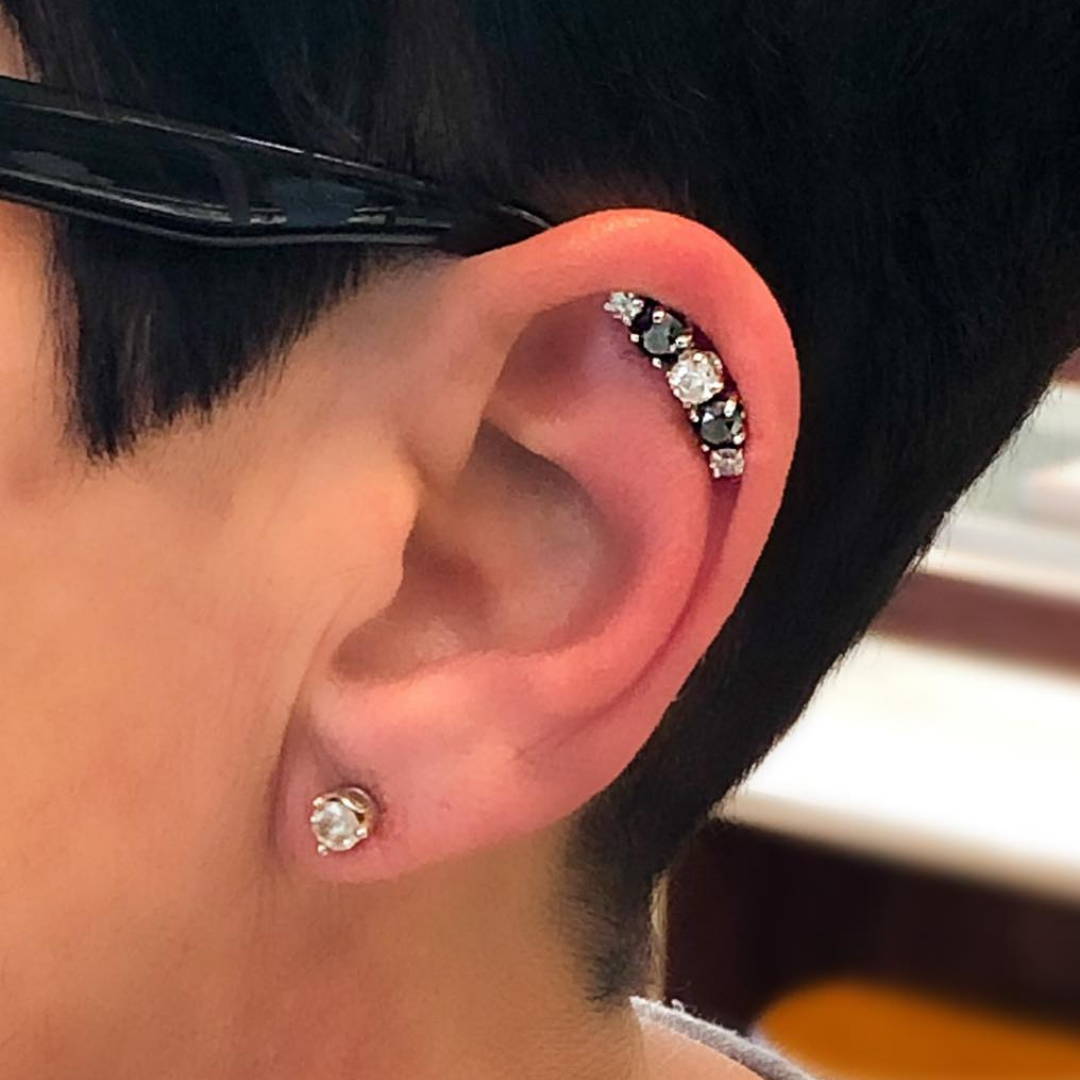 Take a Look into the Custom Design Process
Start Your Custom Design Adventure Today!
Email us your ideas at spiritlakesilverandgold@hotmail.com and we will be in contact with you to start your custom design!