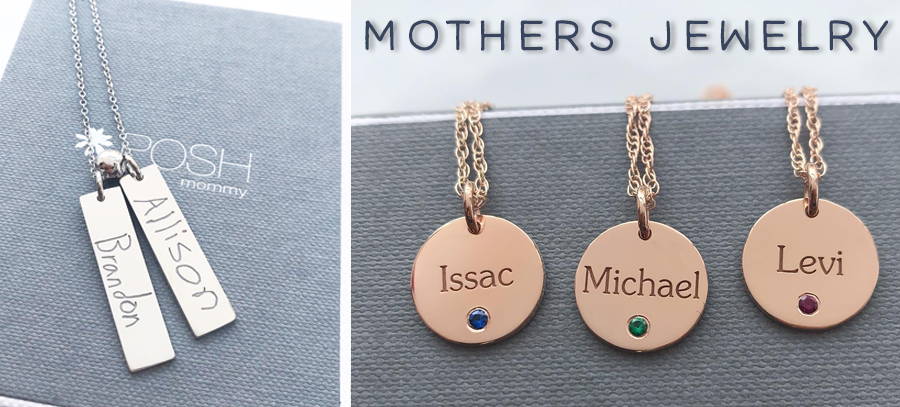 We obviously love jewelry for many reasons but one of our favorite reasons why we love jewelry is that it can mark milestones for the person wearing it. That is why Mothers Jewelry is so special and something every mother should own.
Mothers Jewelry is perfect for always keeping your children close to your heart, no matter where you go. We have so many different options for Mothers Jewelry that there will be something that everyone will love. For starters, an amazing brand we work with is Posh Mommy. They have everything you can think of when it comes to adorable ways to wear Mothers Jewelry. You can look through their inventory with us and we will order and make sure your piece is perfect before it comes home with you. This process can take less than a week!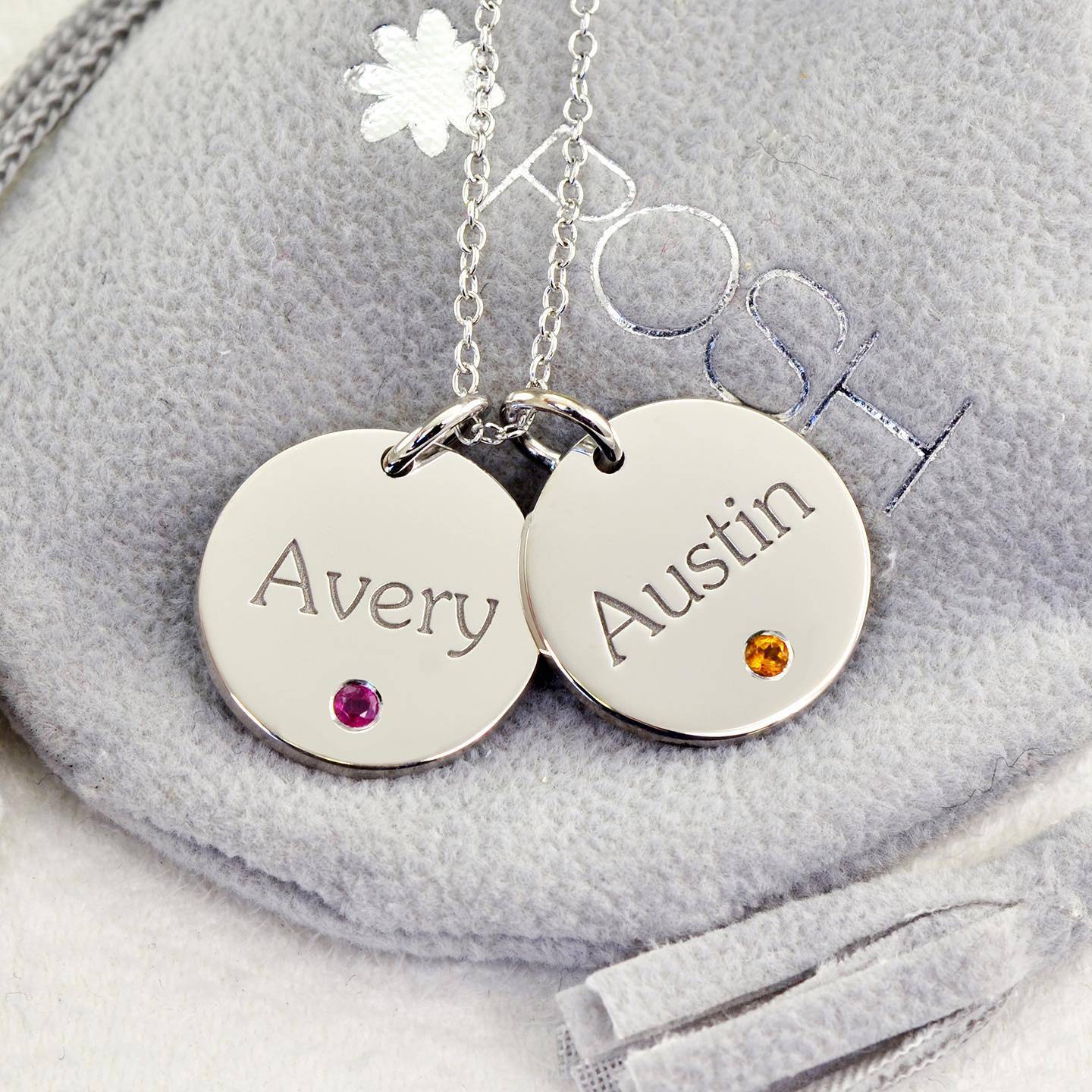 We also have more traditional options like Mothers Rings that you can customize with birthstones and names (photos below). These are great options that you can wear everyday and they will never go out of style. You can see our whole selection at our store in Spirit Lake. If you see something you like that we already have the birthstones for, the process takes less time. If we need to order the ring with specific names it will take less than two weeks to get into the store for you to fall in love with!
The last option if you are thinking of making is a total custom design piece, whether a ring or a necklace we will help you design something that you will LOVE to wear everyday. You and one of our Sparkle Squad will work together and come up with the vision after a few meetings, we will have a wax figure for you to look over. After you have fallen in love with the wax figure and the way it looks we will have the mounting made. After that is the picking of stones and engraving and then you will be walking out of the store of a custom made piece of Mothers Jewelry! This option takes the longest but when you have a vision in mind, the time is definitely worth it!
We would love to help you customize your piece of Mothers Jewelry any day of the week! Any one of our Sparkle Squad can help you find something that you will love! Below are a few options and samples of what we can do for you. the options are truly endless with Mothers Jewelry!